On 5th March, eight finalists will gather at the home of Chelsea to compete in the United Kingdom Live Qualification event for FIWC 2015. One lucky winner will leave Stamford Bridge with a confirmed seat for the FIFA Interactive World Cup 2015 Grand Final in Munich!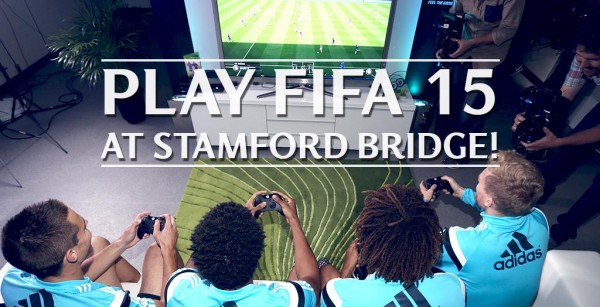 The UK Live Qualifier finalists
Matthew Cross
George Tsirita
Tassal Rushan
Jack Daniels
Nathan Riches
Mustafa Ahmed
Dean Coombes
David Bytheway
FIWC veterans weigh in
It takes a lot of focus and concentration to make it to the Grand Final.
UK finalist George Tsirita told FIFA.com. A Grand Finalist at Madrid 2013, Tsirita will be hoping to secure his second appearance at a Grand Final by winning at the Bridge.
Tassal Rushan, a Grand Finalist at Dubai 2012, is focused and ready for 5 March.
I am walking into it expecting to win it but it's knockout matches from the start, so anything is possible.
Knockout matches to decide winner
The eight finalists will meet at Chelsea for a single day of tough competition. The pressure will be on from the very first minute. A single loss will knock a player out of the tournament, while a win moves them through to the next knockout match. All matches will be played with EA SPORTS™ FIFA 15 on the PlayStation®4.
Newcomers eager to upset favourites
Nathan Riches, a football coach at Brighton and Hove Albion Football Club, will be hoping to translate his real football experience into success on the virtual pitch.
I've never been to a live gaming event and no one knows who I am. I believe I can beat anyone there if I am consistent on the day.
Special guest
Chelsea Defender and Spain international Cesar "Dave" Azpilicueta will be joining the FIWC at Stamford Bridge to watch the UK Live Event Qualifier!
Stay up to date
Stay up to date on all the news from the world's largest gaming tournament by following the FIFA Interactive World Cup on Facebook and @FIWC on Twitter. Want to watch previous tournaments and FIFA 15 tutorials? Watch FIWC videos on FIFA's official YouTube channel!