1st March marked the start of the sixth and final season of online qualification for the FIFA Interactive World Cup 2015. If you haven't qualified for the FIWC 2015 Grand Final yet, Season 6 is your final chance to secure your place at the main event of the world's largest gaming tournament!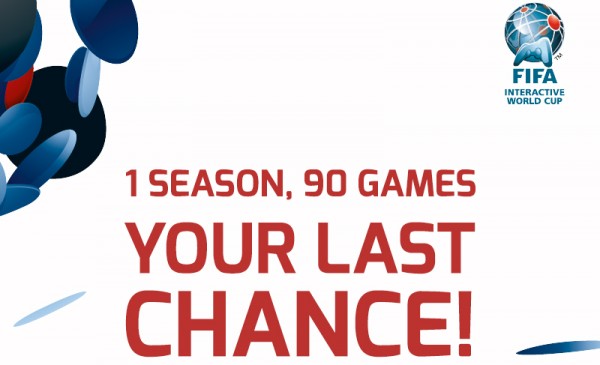 90 matches decides the winner
The new qualification format introduced in FIWC 2015, which only allows gamers to play a maximum of 90 matches in one online season, has been a big success with the FIWC community. Spread your matches out over the entire month, or play in intense bursts, the choice is yours. Just make sure you bring your best quality to each match.
I don't have the time to play a big amount of games per month. The 90 games limitation this year gave me the motivation to qualify.
said Dylan Bance who qualified for Munich 2015 in Season 3.
Want to be in Munich with the likes of Dylan and reigning champion August Rosenmeier? This is your final chance to make it to Munich!
Grand Final
At the FIWC 2015 Grand Final, 20 of the world's best EA SPORTS™ FIFA 15 players will gather to enjoy an unforgettable experience. Every Grand Final is unique, and as the home of the current FIFA World Cup™ champions, Germany promises to host an incredible Grand Final. The winner of the Munich 2015 Grand Final will receive USD 20,000 in prize money and a trip for two to the FIFA Ballon d'Or 2015!
Stay up to date on all the news from the world's largest gaming tournament by following the FIFA Interactive World Cup on Facebook and @FIWC on Twitter. Want to watch previous tournaments and FIFA 15 tutorials? Watch FIWC videos on FIFA's official YouTube channel!