To mark St. George's Day, as well as 50 days to the start of the 2014 FIFA World Cup™, EA SPORTS™ has released a screenshot of a moment all England fans will be hoping becomes a reality in Rio De Janeiro on Sunday, 13th July.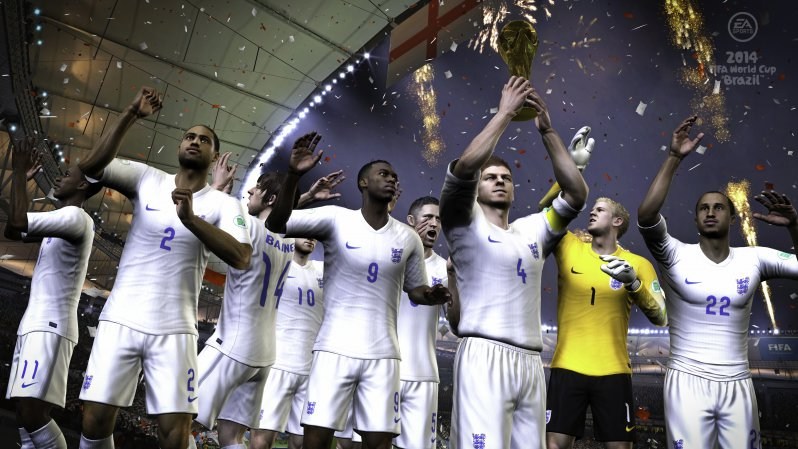 A generation of England fans have grown up with the image of Bobby Moore lifting the World Cup in 1966 so it's surreal to see myself in the same pose. It's a great gesture by the guys at EA SPORTS and certainly acts as an inspiration coming on St. George's Day. We'll all be doing our best to give the fans the performances they deserve and, with a bit of luck, we might surprise a few people.
Steven Gerrard, England Captain
I want to see Steven Gerrard lifting the trophy on July 13th as much as anybody. I work with a team of over 35 nationalities here at EA Canada so there are plenty of differing opinions and lots of healthy debate but I'm a passionate England fan, so the chance to create that moment in EA SPORTS 2014 FIFA World Cup game was something I cherished and couldn't pass up.
Mat Prior, Lead Producer EA SPORTS 2014 FIFA World Cup Brazil
Can you really see it happening in Rio?