EA says:
EA Access brings you great games for a great price with The Vault, an evolving collection of EA games for Xbox One you can download and play at any time. And that is just the beginning apparently.
Learn all about EA Access for Xbox One here and let us know if you feel this is another money making scheme from EA or if are they providing real value and benefits to gamers.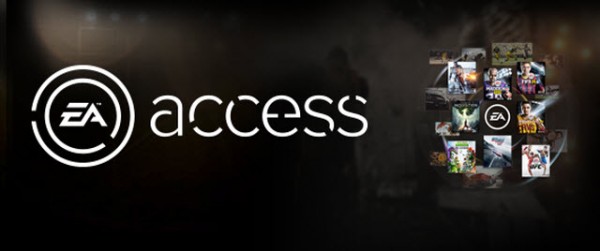 Member Benefits
The Vault
EA Access lets you play more games for less. Binge on EA's best Xbox One games, starting with Madden NFL 25, FIFA 14, Battlefield 4 and Peggle 2 during the beta, with more to come in the future. That's more than $100 worth of games for just $4.99 a month. Play as much as you want, you'll never run out of fun.
Play For Less
As an additional perk, EA Access members get an exclusive 10% discount on EA digital purchases on Xbox One. Use your 10% discount on Madden NFL 15, Madden Ultimate Team, Battlefield 4, Battlefield 4 Premium, FIFA 15, FIFA Ultimate Team, EA SPORTS UFC, Need for Speed Rivals, Plants vs. Zombies Garden Warfare, Peggle 2 and NBA LIVE 14, with more titles coming soon.
Play First
If you're an EA Access member, you can download upcoming EA games five days before the release date to play for a limited time. Madden NFL 15, NHL 15, FIFA 15, NBA LIVE 15 and Dragon Age: Inquisition are all included, with more to come. If you love it, buy it, and you can pick up right where you left off.
Sign Up
You can join EA Access for just $4.99 per month, or you can purchase an annual membership for $29.99 per year on Xbox LIVE®.
Soon, fans of GameStop will be able to purchase their EA Access membership in local retail stores. GameStop and Amazon will also carry EA Access memberships for Xbox One gamers across Europe, as well as EB Games in Canada.
Excited to check it out? EA Access will launch on Xbox One soon. You will find more information on the program at the EA Access website. Be sure to follow EA Access on Facebook and Twitter as well.
So what do you think?
Is this another money making scheme from EA or are they providing real value and benefits to gamers?  Let us know your thoughts below.