Adam Winster is our champion of The Mad Catz FIFA 13 Spring Championship here at EGL9 beating team mate Ty Walton on penalties in tonight's Grand Final to win his share of £1,000.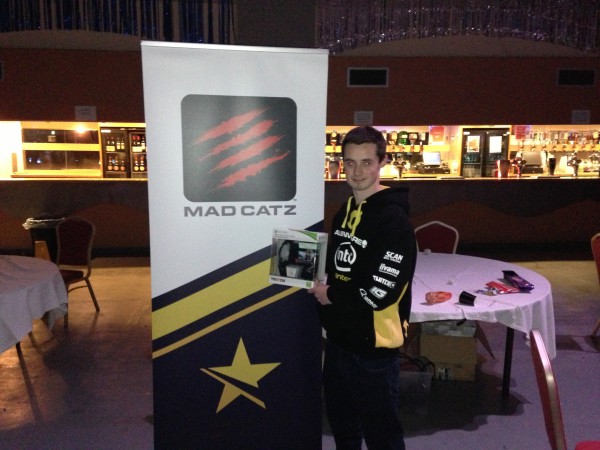 As Adam was our day 1 winner and Ty winning on day 2 in the Mad Catz FIFA 13 Spring Championship at EGL9 at the Norbreck Castle Hotel in sunny Blackpool, they met in the Grand Final to find our Champion of Champions.
As expected it was a very tight affair, with both players knowing each others games so well.  It was a game of very few chances and as predicted it went in to the dreaded penalty shoot-out (well for the players anyway as the stream love them!)
Ty admitting he never wins penalty shootouts, was on the back foot from his first penalty as Ronaldo blasted wide.  Adam never looked back and took the penalty's victory 4v3.
Adam and Ty had a pre match arrangement that they would split the prize money, so both went home £500 the richer plus some Mad Catz goodies too.  The other prize winner was Adam Johnson, winning himself a Mad Catz controller for runner up in today's tournament.
You can watch all the highlights from both days of the Mad Catz FIFA 13 Spring Championship over at our Twitch TV channel and check out the bracket's for:
Thanks to everyone that took part during the 2 days of the Mad Catz FIFA 13 Spring Championship as we had casual FIFA players from CoD, GoW and Halo get involved providing us 38 players on the Saturday and 43 on Sunday.
That's it from EGL until next time.
BTW – the FIFA Masters Series points table from this event will be up asap.