A massive congratulations to Tom Stokes as he wins the FIFA 14 Winter Championship at epic.TWELVE at the Kettering Conference Centre beating off 7 of Europe's top FIFA players and winning himself £500 and great prizes from GUNNAR Optiks and Mad Catz plus his FIFA Masters Series (#FIFAMS) points.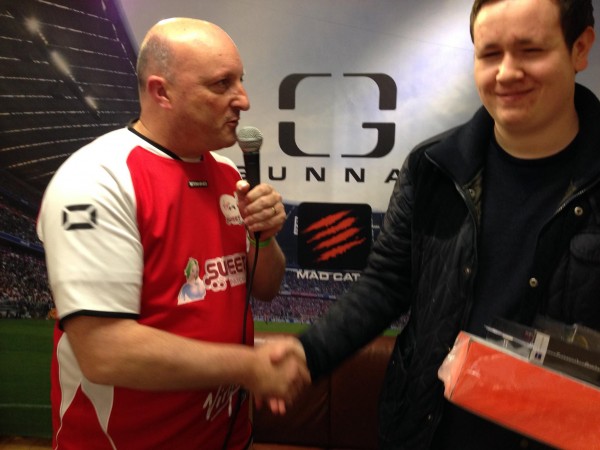 Tom qualified the hard way through the Losers Bracket, losing out to Demetri in the Winners Bracket Final but after winning the Losers Bracket Final he once again faced good friend Demetri, having to win 2 sets of best-of-3, but he came out on top winning 2-0 and 2-0 on games, to be crowned our FIFA 14 Winter Champion.
Check out his path to glory here!
You can catch up with all the live action over at our Twitch TV Channel and we will be putting all the coverage up on YouTube very soon.
A massive thank you to all the players for coming along to support our tournament, with players travelling form as far as Romania, Germany and Ireland to help make it an excellent event. Big thank you also go out to our always trusty Admin Team of brothers Nidge and Aubs Morrison, our ultimate Casters, Mr Daniel "WelshDragonDSG" Griffiths, and our partners and sponsors in epic.LAN, ESL UK, Mad Catz and GUNNAR Optiks.
We will provide a full update of the event as soon as the dust has settled, including our first FIFA 14 FIFA Masters Series League Table. We look forward to attending future epic.LAN events and helping grow the FIFA tournament to the size it now deserves to be. We hope to see you all there for the next one!