New research from a money saving website in the UK has revealed that 12% of breakups in the past month have been caused by the release of FIFA 13.  The results of a new survey have revealed that more than 1 in 10 recent breakups have been influenced by the football themed video game 'FIFA 13' in some way.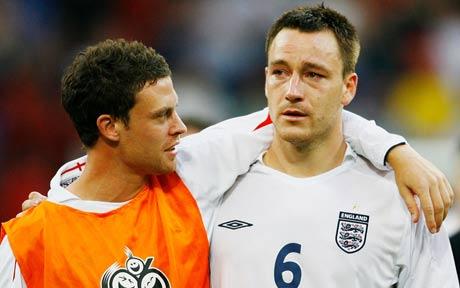 The survey, conducted by www.VoucherCodesPro.co.uk polled 1,124 newly single people about the reasons for their breakup. The responses revealed that 12% of those polled admitted that FIFA 13 had played a part in their break-up. All respondents had split up with their partner in the last month, after being in a relationship for a year or less.
Respondents were initially asked 'What was the main factor in your most recent break-up?', to which the most common response was 'cheating', with 36% claiming that their partner had been unfaithful. 28% stated that the relationship had simply 'run its course'. However, 12% specifically mentioned that FIFA 13 had played a part.
When asked to elaborate further, 43% of those who had said FIFA 13 had played a part in their break-up claimed that it was down to the culprit spending more time with the game than their partner. Furthermore, 31% said it was down to FIFA 13 causing a 'change in mood' within the relationship.
13% directly mentioned 'transfer deadline day' on FIFA 13 as something that played a part in their break-up; whilst 9% said that problems with internet connection further increased relationship tensions if they were unable to play online.
Of those who had cited FIFA 13 as a factor in their break-up, 87% of the culprits playing the game were male. Of the male respondents who caused the relationship problems by playing the game, over half, 56%, claimed that they 'didn't regret' their dedication to FIFA 13.
George Charles of www.VoucherCodesPro.co.uk had the following comment:
"We had '50 Shades of Grey' causing problems in relationships during the summer, however, now it seems like 'FIFA Shades of Grey' as another obsession takes over! People see video games as a break from reality, but it seems that the virtual world can have implications in the real world too."
He continued:
"Video games can get addictive, but it's important to keep a hold on reality and not let it detract from daily life. Games are meant to be a source of fun not strife. Players need to put them into perspective and take a step back if it gets too much. If a game's going badly, why not just turn off and start again?!"
Got your copy of FIFA 13 yet?  Need a good excuse? Go grab your copy from our Sweetpatch TV Shop.