The FIFA 13 Demo will be available starting from Tuesday the 11th of September. Tune in to the LIVE demo event at 2PM ET / 7PM UK on September 11th!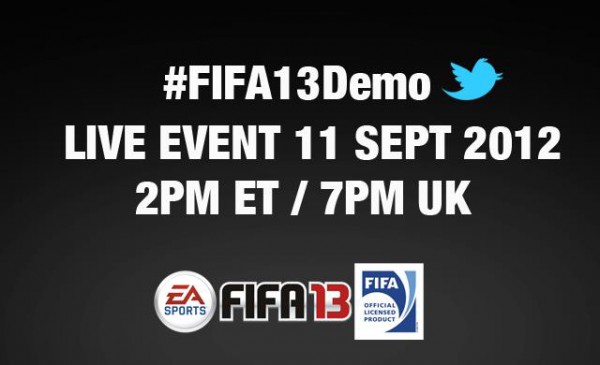 Get the FIFA 13 Demo from 11th September and FIFA 13 is out 25 September in North America; 27 September in EU and 28 September for UK.
So what are you looking forward to the most when you first play the demo on Tuesday?
Pre-order FIFA 13 now for exclusive content from our: