EA SPORTS have predicted that Manchester City will win the Barclays Premier League Championship for the second straight year.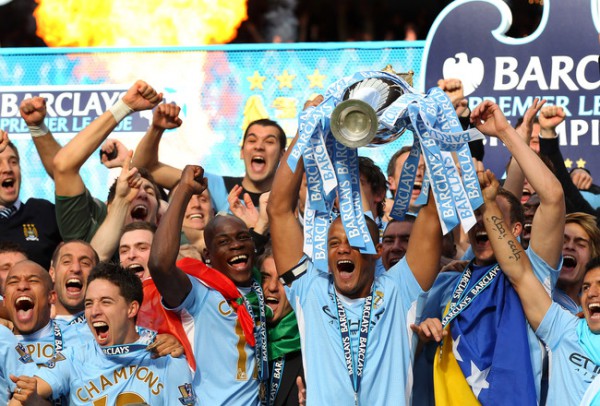 Utilising the football engine that will drive FIFA 13 on the PlayStation 3, Xbox 360 and PC, EA SPORTS simulated the 2012-13 Barclays Premier League season, testing all 20 clubs under the same conditions they will face in the months ahead. It was determined that Manchester City will finish first overall with 93 points, equalling the league record with 29 wins in a season held by Chelsea. Manchester United will finish second with 27 wins and 87 points while Chelsea will end the season in third with 26 wins and 85 points.
Striker Robin van Persie, who recently transferred to Manchester United from Arsenal, will have an immediate impact with his new team. The EA SPORTS football engine predicts that van Persie will score 21 goals for the Red Devils, finishing second in the league scoring. Van Persie and Wayne Rooney will combine for 38 goals. Manchester City striker, Sergio Aguero, will claim the 2012-2013 Golden Boot with 25 goals.
EA SPORTS has a proven track record of correctly predicting winners using its game engines across all of its simulation sports franchises. Earlier this year, EA SPORTS correctly predicted Chelsea would defeat Liverpool 2-1 to capture this year's FA Cup. The Madden NFL franchise has correctly predicted seven of the past nine Super Bowl champions.
Check out their final league table and Top 5 scorers.
Who are your favourites for the EPL title this season?