Wow, wow, wow! I've just got home from work and I headed straight to read our partners at FIFA Soccer Blog's FIFA 13 Gameplay Impressions Part 2 and what can I say, delighted is an understatement!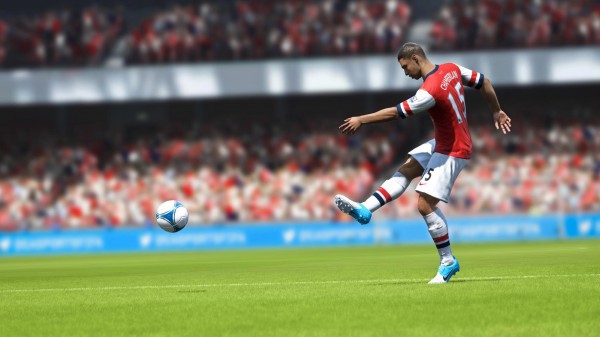 We were lucky enough to play FIFA 13 in May at the same time as the FSB lads did first.  Now they have been able to compare it with the latest build they played last week out in EAC.
The FIFA 13 gameplay improvements include:
Match Presentation has come alive
Match Audio reacts very naturally to events on the pitch
Finesse Shot is much better than in FIFA 12 (but it's still a little too powerful as a weapon to guarantee shot success at this point)
Contain Defending is much more balanced
Attacking Intelligence has been further improved and tuned (if that was possible)
First Touch Control is still a very prominent game mechanic and it hasn't been toned down
Complete Dribble brings freedom through the separation of movement and facing angles
Impact Engine is in the sort of shape we all imagined it would be when EA announced it last year
Tactical Freekicks now displays a tutorial overlay on screen explaining all the different controls the first time you are awared a freekick
So as I said at the start, wow, wow, wow! Check out FIFA Soccer Blog's FIFA 13 Gameplay Impressions Part 2 to learn all about how FIFA 13's gameplay has been refined even further and balanced to create the best overall gameplay of any FIFA title this generation.