Our partners over at ModdingWay.com  have released version 1.7.0 and 1.7.1 of their excellent FIFA 13 ModdingWay Patch. It includes Database 2.0 and 4.0 Updates with Winter Transfers, New version of MW Selector, New Faces, New Boots, New Gloves and New UEFA CL adboards.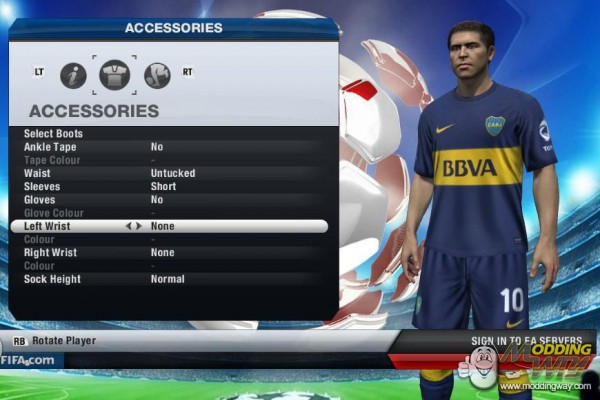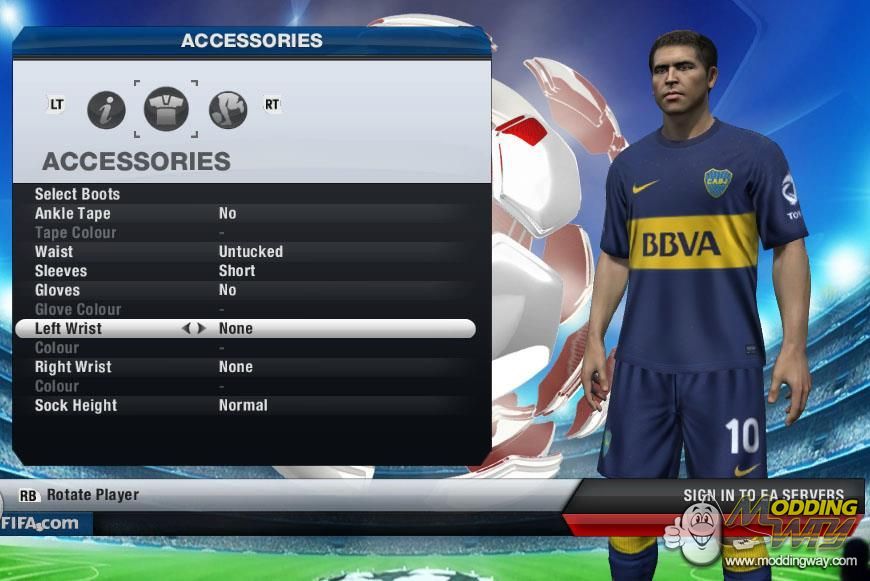 FIFA 13 ModdingWay Mod Version 1.7.1 includes:
MW Selector Updated Version

General code improvement fixing problem when assigning stuff to players with low numbers ids.
Fixed problem when listing players only with boots, gloves, tight jerseys assigned

New Faces : Cristiano Ronaldo
Fixed Faces : El Shaarawy, Varane, Neymar
FIFA 13 ModdingWay Mod Version 1.7.0 included:
Database 2.0 Update – Winter Transfers – 22/02/2013
Database 4.0 Update – Winter Transfers – 22/02/2013

Updated Rosters for Cluj, Shakhtar, Dynamo Kyiv, D.Zagreb, Fenerbahce, Besiktas, BATE Borisov
Updated stats for new players added to the game ( Interceptions problem fixed )
Removed duplicated players
Fixed names from Paraguay and Venezuela
Added Juan Román Riquelme to Boca Juniors
Reviewed lineups and formations from top teams ( most probable formation )

New Faces
New Boots

adidas adiPure – Black/Macaw/RunningWhite
adidas F50 adizero III – Silver/Blue/Black
adidas Nitrocharge 1.0 – Black/White
adidas Predator LZ – Black/LabLime/Silver
Mizuno Morelia Neo – White/Black/Red
Puma evoSPEED – Red/Blue/White
Puma PowerCat 1.12 – Blazing Yellow/Violet/White
Umbro Speciali IV – White
Puma King 2013 – Black/White/Red

New Gloves

Umbro Neo 2 Pro Shotgun – Joe Jart

New UEFA CL adboards
To install this update you need to install as follows:
Enjoy your FIFA 13 ModdingWay Mod Version 1.7.1 patch and also check out all the latest FIFA 13 Games Mods, Patches and Updates in our FIFA 13 Downloads page in partnership with ModdingWay.com.