Electronic Arts have unveiled the complete music track listing for EA SPORTS™ FIFA 13, featuring a mix of genre-spanning music from 50 Gold/Platinum superstars and breakthrough artists representing 12 countries from around the globe. The soundtrack reflects the passion and intensity of FIFA gameplay while defining the sound of the upcoming season for football fans worldwide.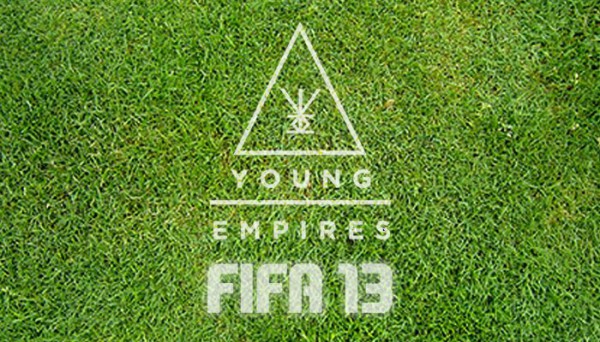 Steve Schnur, Worldwide Executive of Music and Marketing at EA said:
"Our FIFA soundtracks are yearly opportunities to showcase a global roster of breakthrough artists from multiple genres. For FIFA 13, we wanted to take that excitement to the next level by adding major star power, top indie acts, and more songs than ever before."
The FIFA 13 soundtrack delivers music from artists that include Flo Rida featuring Lil Wayne, Bloc Party, Kasabian, Two Door Cinema Club and Matisyahu, along with such internationally award-winning indie acts as Metric, Santigold, Passion Pit, The Chevin, Hadouken!, Wretch 32 and Band Of Horses. The soundtrack also features global breakthrough artists that include Brazil's Zemaria; Youngblood Hawke, Imagine Dragons, Walk The Moon and Fitz & The Tantrums from the U.S.; Sweden's Miike Snow and The Royal Concept, Britain's Animal Kingdom, The Heavy and Bastille; Germany's Kraftklub; UK/Spain's Crystal Fighters; Canada's Young Empires; Australia's Atlas Genius and The Presets; France's Madeon; New Zealand's Kimbra; and Chile's Astro.
Reverend And The Makers' Jon McClure said:
"We're very excited up to be teaming up with EA SPORTS. We could sell-out a full UK tour but my friends would still think having a tune on FIFA is bigger."
The Enemy said:
"FIFA is by far the most addictive game we play on the tour bus and when we're at home. It's a great game to play with your mates and drive them crazy when you beat them, and it's even better when your song comes on after the match."
The FIFA 13 demo for the PlayStation®3 computer entertainment system, Xbox 360® videogame and entertainment system, and PC, will launch around the world beginning September 11.
To listen to a selection of artists from the FIFA 13 soundtrack visit this link.
[table "" not found /]
Pre-order your copy of FIFA 13 from our: