The FIFA 14 demo will be released worldwide kicking off today on September 10th with Xbox 360 and PC and on 11th September on PlayStation®3. The FIFA 14 demo gives fans the opportunity to test drive the array of new gameplay modes and improvements, including Precision Movement, Real Ball Physics, Pure Shot, and Teammate Intelligence.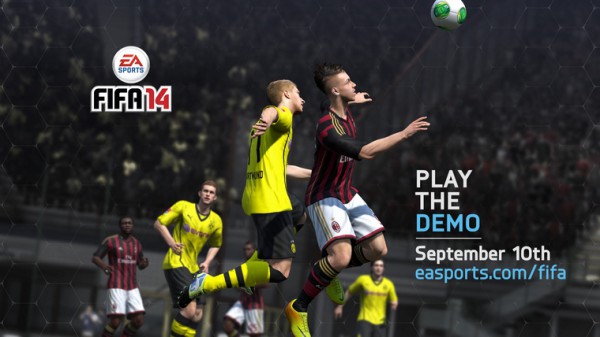 The FIFA 14 Demo is out on on September 10th or 11th, depending where you are in the World, and the full game is out on 24th September 2013 in North America and 27th September in Europe.
How to get the best from the FIFA 14 Demo
But with all the new gameplay additions and the raft of fundamental tweaks, just how can you get the best from the new gameplay engine?
Well, thanks to our good friends over at Fuhead News, they have pulled together some advice, tips, ducks and dives from their time spent with FIFA 14 to hopefully help you guys make the transition as smooth and as easy as possible. Here are the five P's you need to follow to get the best from the FIFA 14 Demo.
Pre-Order Your FIFA 14 Now!
Excited and want to pre-order your copy of FIFA 14? Then visit our FIFA 14 Store NOW!