As the excitement builds up to tonight's tournament, we have done a dry run of the FMS Live Show and we can guarantee it is going to be a very special night of FIFA entertainment for you all with some great FIFA personalities in attendance!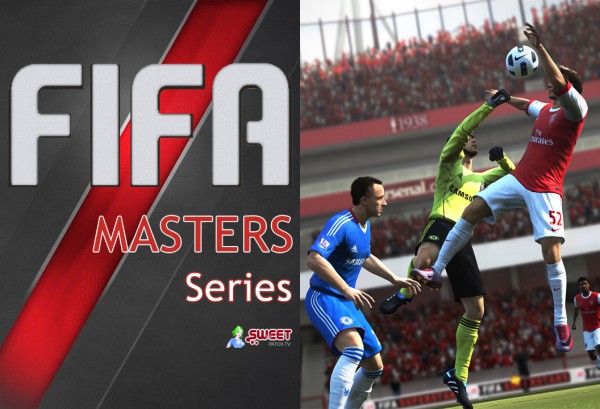 Two requests from us please
1.  Can anyone who has a streaming device and can stream their games tonight add me on Google+ and let us know your streaming channel on the mySweetpatch.TV event comment wall. If your match is selected to be featured on the show, you can either just stream the match or also get involved with pre and post match interviews.
2.  FINAL WARNING to all those that have only said you are going on the Facebook event but not yet entered the tournament at mySweetpatch.TV. If you are not registered there and RSVPed in the actual event before 19:30 you WILL NOT be included in the bracket. This Facebook event is just an advertisement and marking "Going" does not get you in to the tournament.
In preparation for Tonight
Firstly, please ensure you have registered for the event at mySweetpatch.TV. Anyone who has only registered at Facebook will not be in the bracket. You MUST be entered at mySweetpatch.TV!
Secondly, be in the mySweetpatch.TV Chat Room by 19:30.
Thirdly, please can anyone who has already registered in the event and is now unable to attend, please can you reset your RSVP on the event to "Not attending" as the bracket will be drawn from all those that have RSVPed as "Attending".
Can you stream your matches? If so we would love to feature your matches during the tournament. Please can you add your Twitch.TV channel to your "Profile" at my.Sweetpatch.TV.
And finally, enjoy and have an amazing time 🙂
As a reminder, the schedule will be as follows
All players to be in mySweetpatch TV Chat Room by 19:30
The tournament registrations will close at 19:30
Bracket will be created from 19:30 with everyone who has RSVPed
Tournament will kick off by 20:00
Tournament will be based on single elimination bracket with each round being Best of 1 format
Tournament rules will be based on our normal 1v1 Xbox Rules
Results must be reported on the mySweetpatch.TV Event Comments Wall by both players
Tournament will complete in same evening
The FMS Live Show will be kicking off around 19:20 UK Time, so please join us on our Twitch TV Channel and enjoy a FIFA tournament like you have never seen before!