As announced by EA SPORTS last week, Free-To-Play FIFA has arrived for PC, giving fans a new way to play the beautiful game! As a live service FIFA World connects to the pulse of the sport with dynamic challenges, social features, and fresh content that reflects the latest from the real world of football. Connect with your club, your friends & the pitch like never before – it's always a new FIFA World. Register for Global Open Beta now.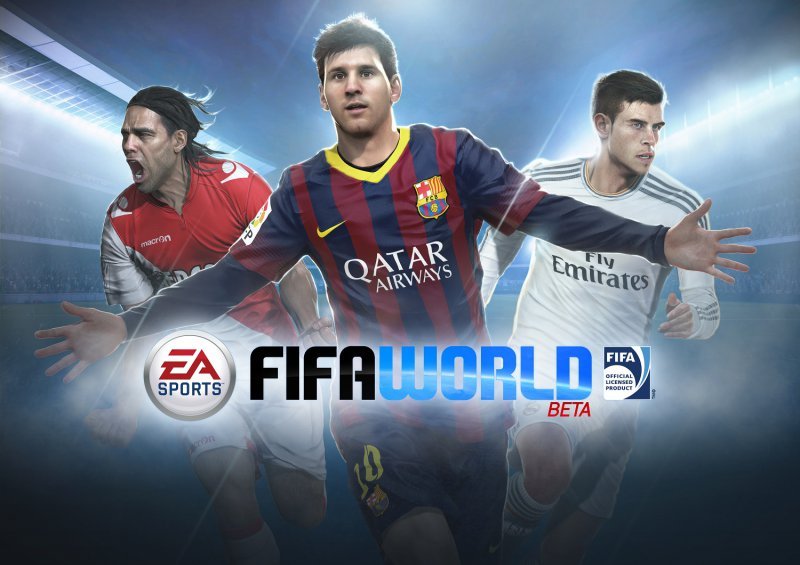 Fans chose how they play; with casual mouse controls, traditional keyboard or core gamepad devices. Fans can lead their club and country to victory in Online Seasons, or build their own Ultimate Team and compete against their friends and the community in Online/Offline Seasons and in featured tournaments.
Gameplay Trailer
httpvh://www.youtube.com/watch?v=nBW6z9ylyyI
EA SPORTS FIFA World is entering a Global Open Beta now supporting 9 languages
EA SPORTS FIFA World Producer Alex Grimbley:
"After four Closed Beta sessions and a limited Open Beta, where we saw over 1.5 million fans register to play, we're very excited to now open the game to FIFA and football fans from all over the world. This is a real opportunity for fans to affect the development of a new game and the feedback we've gotten so far has been absolutely instrumental in shaping our feature roadmap."
Created by the award-winning development team at EA Canada, EA SPORTS FIFA World is designed to be easy to pick up and play for all fans. Featuring the award-winning EA SPORTS FIFA HD console gameplay, FIFA Ultimate Team, and a host of new features, the game delivers a fun and immersive football experience that is synonymous with the FIFA franchise. With over 16,000 players and 600 clubs from over 30 officially licensed leagues, fans will have access to their favorite athletes as they compete in both online and single player modes.
To complement Seasons, a game mode that allows fans to compete for promotion through 10 divisions, a number of new features have been added through the Limited Open Beta. Accomplishments is designed specifically for FIFA World to reward fans for completing dynamic tasks, based on scenarios reflecting events from real world football. In Tournaments, fans challenge AI controlled clubs and National Teams to progress through a bracket on their way to lifting the cup and earning rewards. Match Invites give fans an opportunity to challenge their friends online.
The Social Hub is the center of FIFA World where fans can share, like and comment on game content with their friends. With new content such as Featured Tournaments and Limited Time Accomplishments, updated throughout each week, and a real time Transfer Market, where fans can manage their in-game items, FIFA World is truly a live game. Built to be enjoyed on average spec laptop computer or desktop personal computers, fans with a broadband internet connection can now play a fun, free, and authentic football game.
EA SPORTS FIFA World is available in English, German, French, Russian, Spanish, MX Spanish, BR Portuguese, Polish and Turkish.
Register
You can start building your club in EA SPORTS FIFA World for free by registering here.
Image Gallery
[Not a valid template]
Key Features
[table "" not found /]