FIFA and Presenting Partners EA SPORTS™ and PlayStation® are pleased to announce that the FIWC 2013 has kicked off, with participants able to take part in this year's tournament online through PlayStation®Network by registering in the game EA SPORTS FIFA 13 on their PS3™.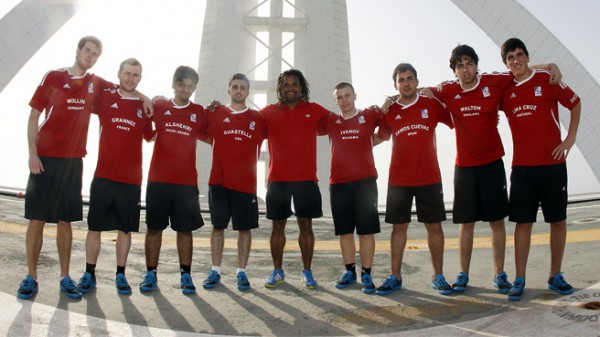 For the very first time, the venue for a Grand Final was put to a public vote in order to empower the FIWC community and involve the players in the organisation of this year's tournament. Madrid emerged as the most popular destination ahead of London and Rome, giving reigning champion Alfonso Ramos the opportunity to defend his title at home.
To coincide with this news, FIFA has released the results of a survey of over 10,000 FIWC players from around the world which show that Barcelona superstar Lionel Messi is the footballer they dream most of playing FIFA 13 against. 25% of those surveyed chose the 2011 FIFA Ballon d'Or winner, followed by the illustrious pairing of Cristiano Ronaldo (19%) and Wayne Rooney (10%), who occupy second and third place respectively.
Outside of football, FIWC players were more interested in playing against global icons from a variety of backgrounds. The survey found that Spanish tennis player Rafael Nadal is the most popular celebrity opponent as he received 13% of the votes, narrowly beating current US President Barack Obama (12%) and Hollywood actress Angelina Jolie (9%) to the top spot.
Ralph Straus, FIFA's Head of Strategy and Brand Management, said:
"We are excited to be kicking off the latest edition of the FIWC. Together with our Presenting Partners, we are eager to continue the incredible growth of this event, building on the 1.3 million players who competed last year. The player vote on the Grand Final venue is a great example of the research we conduct amongst the FIWC community in order to align the strategic development of the tournament with their preferences and expectations. I look forward to welcoming the finalists to Madrid in May."
The FIWC is the largest online gaming tournament in the world and is an official FIFA tournament offering football fans the chance to indulge in their passion for football and interact with other fans worldwide. With the 2013 season under way, participants can now compete to qualify for this year's Grand Final, where the winner will receive USD 20,000, an invitation to the FIFA Ballon d'Or to meet the biggest stars of world football and a host of unforgettable experiences.
For more information on the FIWC 13 tournament structure, please visit http://www.fifa.com/fiwc.