How are you performing in the latest edition of the FIWC? Are you finding that defenders are robbing your attackers of the ball too easily? Are you a big fan of using a through ball to score, but struggling to time your pass to perfection? FIWC defending champion Bruce Grannec and FIWC 2011 champion Francisco Cruz are here to help you increase your skill with some helpful EA SPORTS™ FIFA 14 tutorials!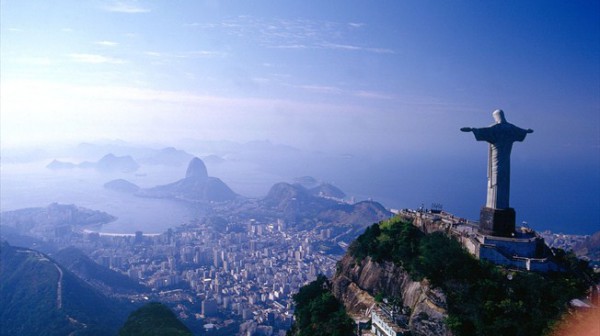 FIFA Interactive World Cup 2014 gamers are hard at work trying to climb the qualification leaderboards in the opening season of FIWC 2014 which runs from 1 – 31 October 2013. By the end of the month, three lucky players will have booked their seats at the FIWC 2014 Grand Final in Rio De Janeiro!
Protecting the Ball
Bruce takes you through how to protect and shield the ball in FIFA 14. Employ your attackers to devastating effect with this easy-to-use feature. Watch Bruce's tutorial by clicking on the video at the top of this article.
httpvh://www.youtube.com/watch?v=EJVD0bfsysI
Opening up the Pitch
In the next video tutorial, Francisco Cruz – The youngest ever FIWC champion – shows you how to use the offside trap to your advantage and get that perfect through ball in at just the perfect time.
httpvh://www.youtube.com/watch?v=DJjgDfqEics
Watch the videos, incorporate these FIFA 14 features into your game and take your virtual football skills to the next level with the FIFA Interactive World Cup!
Sign up now!
Do you want to be among the 20 Grand Finalists enjoying a 2014 FIFA World Cup experience in Brazil? Visit the How To Play section of FIFA.com/FIWC to familiarize yourself with the FIFA Interactive World Cup. The section walks you through every aspect of the competition, from how to sign up, to the tournament format and, most importantly, how to qualify! Your FIWC journey to the heart of the 2014 FIFA World Cup begins now!
Win a trip to the 2014 FIFA World Cup!
To celebrate the six online qualification seasons for FIWC 2014 they're giving away six trips to the 2014 FIFA World Cup! Each online season, the FIWC is giving away a trip to watch a game at the 2014 FIFA World Cup to the winner of the Country Challenge! To find out everything you need to know about competing in the Country Challenges visit the Country Challenges page in the How To Play section.
Do you have what it takes to win the FIFA Interactive World Cup? Our FIWC14 champion will talk away with USD 20,000 and a trip to the FIFA Ballon d'Or! Sign up now!
To stay up to date all the latest news, tournament information, videos and announcements follow @FIWC on Twitter and become a fan of the official FIWC Facebook Page. You can also watch FIWC videos on YouTube by visiting FIFATV on YouTube.