With gamescom kicking off this week, we will be bringing you news of everything FIFA 13 as it is announced. Also Electronic Arts are set to unveil new game content, features and services from some of its best loved franchises.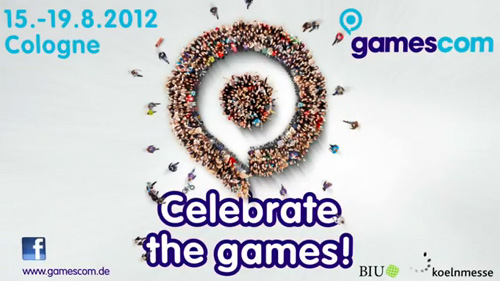 Consumers, industry and media from around the world will be able to experience EA's top first person shooter, action, sports, racing, simulation and casual titles across multiple gaming channels. EA's offerings are designed to bring players maximum choice, with deep variety of content and new opportunities for connected play across gaming platforms.
EA's rich portfolio of games this year includes EA SPORTS™ FIFA 13, Medal of Honor™ Warfighter, Crysis® 3, Dead Space™ 3, Need for Speed™ Most Wanted, SimCity™ and more.
Jens Uwe Intat, Senior Vice President of EA European Publishing said:
"Our industry is changing faster than ever before, and our players demand the quality and strength of our best brands with offerings for all of their gaming devices. We're focused on delivering the franchises they love and keeping them fresh, personal and connected across platforms. Consumers have a lot of great gaming to look forward to this year."
gamescom takes place this week in Cologne, Germany from August 15-19, 2012.
Titles available to play on the EA Booth, (Hall 6 / B070) include:
FIFA 13*
EA SPORTS FIFA Manager 13
Crysis 3*
Medal of Honor Warfighter
Need for Speed Most Wanted
Star Wars ™: The Old Republic ™
SimCity*
Key EA Events:
EA Press Briefing: Tuesday, August 14, 4pm (doors open at 3:30pm) Palladium, Schanzenstraße 36, Gebäude 197, 51063 Cologne.  A live stream of the press conference will be available at www.ea.com.
Behind Closed Doors Game Presentations: August 15-17.  EA Business Lounge, Hall 5.1 / A010

Army of TWO™ The Devil's Cartel, Battlefield 3™: Armored Kill, Crysis 3, Dead Space 3, Medal of Honor Warfighter, Need For Speed Most Wanted, The Secret World, FIFA 13, FIFA Manager, NHL 2013, SimCity, The Sims 3, select EA Mobile, Chillingo, and PopCap titles.
For Invited Guests:
gamescom 2012 opening keynote: Wednesday, August 15, 7:30pm.  Frank Gibeau, President of EA Labels, will deliver the official opening keynote of gamescom 2012.  He will discuss the changing landscape of the gaming industry and reveal why the games we will play four years from now would be unrecognizable to us today. He will look at the industry's transition to digital, direct to consumer offerings and the momentum ahead for connected and innovative online gaming experiences.
*Games nominated for gamescom awards:
FIFA 13: Best Online Multiplayer Game
Crysis 3: Best PC and Best Console Game Xbox 360
SimCity: Best PC Game