Celebrating the start of 2013 and to help you spend your Christmas money wisely and support your FIFA site at the same time, we have opened our Sweet Shop for you.  With the opening of it's doors you can get: all you need for your favourite consoles (including games, accessories and hardware); all your music needs are taken care of with both CD's and MP3 version of every song you will ever want; plus we have everything covered for your sports wear needs.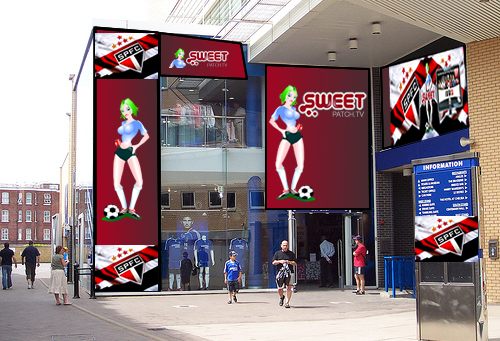 So what do we have in store for you?
So if you ever need to buy anything from Amazon or Kitbag, please do so via our Shop and you will get exactly the same service as if you bought direct, but at the same time you will be helping us maintain our services for you. We earn a small commission on every sale and it all helps towards funding everything we do for you.
Your support will be very much appreciated and helps us to continue to do what you all love us doing.
Have a fantastic 2013 and a very happy new Shopping Year in our Sweet Shop.