Merry Christmas to you all as our partners over at ModdingWay.com  have released version 1.3.0 of their FIFA 13 ModdingWay Mod for your PC. See what it includes here and treat yourself for Christmas and upgrade your copy of FIFA 13 for the PC today!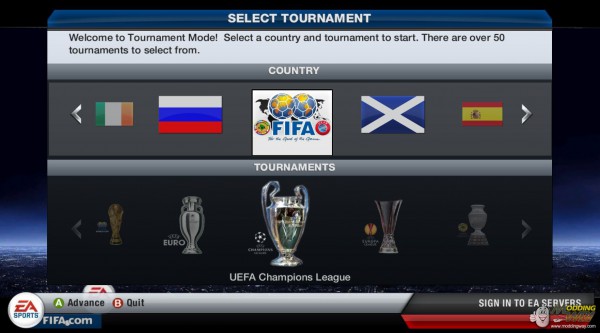 FIFA 13 ModdingWay Mod Version 1.3.0 added:
New tournaments in Game Modes / Tournaments

UEFA CL, UEFA Europa League, Euro, Copa America, World Cup, Confederations Cup

New UEFA and Europa League Kits
New Faces
New Boots
Updated Boots assigned to players
New Revolution Mod Features (add faces without need to add instructions to lua files)
Added managers : Mourinho and Alex Fergusson
Added substitutes clothes:

Manchester United and Arsenal.
Download the latest version of the FIFA 13 ModdingWay Mod:
Check out all the latest FIFA 13 Games Mods, Patches and Updates in our FIFA 13 Downloads page in partnership with ModdingWay.com.