The Squawka Cup FIFA 15 tournament, in association with the European Gaming League (EGL), kicks off today at 18:00 UK time and you can follow all the action live here.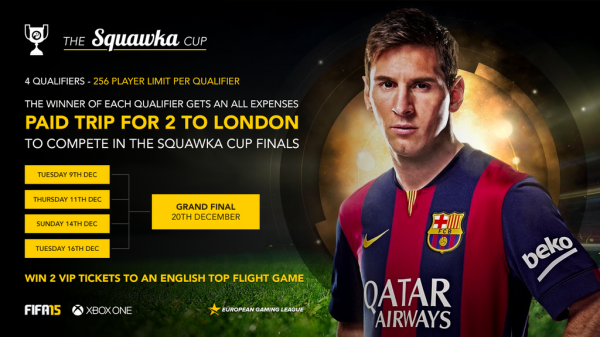 Follow Qualifier Live
We will bring you links to the live tournament later today as the new website is launched for the Squawka FIFA 15 Cup.
About Squawka.com
With the likes of Sky Sports and the BBC dominating sports coverage online over the last decade, it's no easy task to compete with the big guns. But Squawka, the next-generation media company, is doing just that and has become one of the largest football sites in the UK.
Using football data to help fans understand the game, Squawka technology visualises over 500 million data points during a 90 minute football match. It then uses the results to create content and engages with the audience through articles and features.