The 2014 FIFA World Cup has arrived for EA SPORTS FIFA 14 on mobile, as part of a free update available on the Apple App Store, Google Play, Amazon Appstore, and the Windows Phone Store.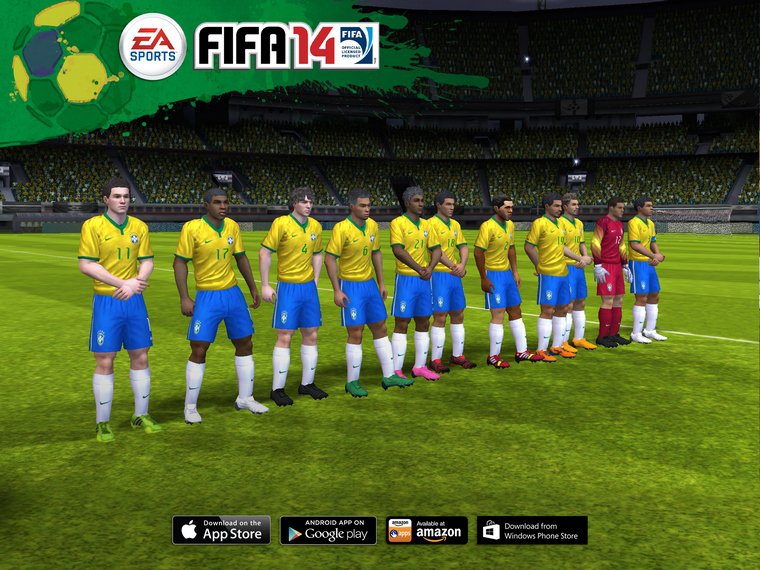 Starting now and until the tournament officially begins on June 12, users will be able to play Matches of the Week based on the most memorable qualifying fixtures from the last two years. Six new matches will be available each week and these feature the authentic teams, players and kits of those involved.
Once Croatia and Brazil kick-off the 2014 FIFA World Cup, all 32 National Teams will be added to Matches of the Week. Each Week, 12 fixtures will be available based on the actual schedule of the tournament. Play as your favorite nation and defeat your opposition for FIFA World Cup bragging rights.
EA SPORTS FIFA 14 Mobile is available for free and can be downloaded through the App Store, Google Play, Amazon Appstore or the Windows Phone Store.
Check out the other images released here.
[Not a valid template]