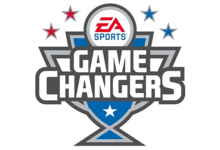 Following our introduction to you of the new EA SPORTS Game Changers program and last week's initial idea focus, we bring you this week's popular idea.
In the words of this week's idea @ EASPORTS GameChangers | Neppo's Theory:
In game Leagues in Ultimate Team, that allow you to win Coin Prizes, and pay to enter a league. Imagine 10 teams in a league, Home and away games. 10,000 coins to enter the league, and the winner walks away with 50,000 coins, 2nd plaice taking 30,000 coins and 3rd plaice taking home 20,000 coins. You still earn coins for playing in the games, so it's a win for everyone. You can have specific leagues in the same manner you do cups, where you have bronze, silver, gold + other entry requirements to enter each league.
What do you think about this idea?  Post your comments below and ensure you also add them @ EASPORTS GameChangers | Neppo's Theory.