Electronic Arts Inc. and Tottenham Hotspur Football Club have announced they have agreed to a three-year partnership that will make EA SPORTS™ the Official Video Game Partner of the English Premier League club.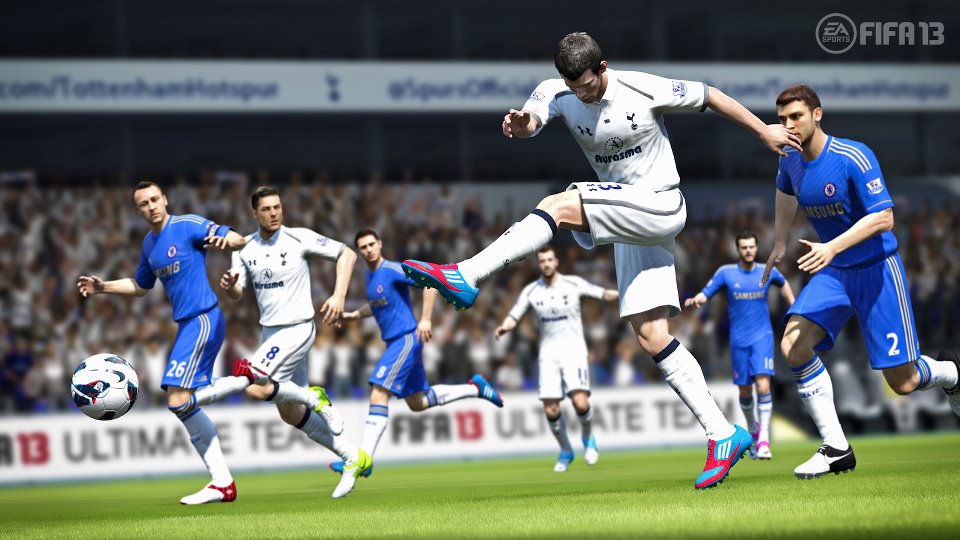 Matt Bilbey, Senior Vice President and General Manager of Football, EA SPORTS, said:
"We are extremely excited to join a world class football club like Tottenham Hotspur as an Official Club Partner."

"This is an opportunity for us to create a deeper connection with their passionate, global fan base, and use our game as a platform to engage Spurs supporters all season long."
Speaking about the announcement, Daniel Levy, Chairman, Tottenham Hotspur said:
"Over the course of the past few years we've seen the international profile of the Club rise significantly, especially across key markets in Asia and North America."

"We are delighted to have the opportunity to partner with EA SPORTS, one of the world's leading entertainment brands, and provide them with the opportunity to reach our global fan base."
Tottenham Hotspur will visit the United States for a three match pre-season tour that will see them play LA Galaxy and New York Red Bulls on July 24 and 31, respectively, as well as taking on Premier League opponents Liverpool in Baltimore on July 28.
Benefits to this partnership will include:
While in New York, EA SPORTS will be conducting 3D head scans of Tottenham Hotspur players at Vanderbilt Hall in Grand Central Station. This will enable the FIFA development team to capture high-quality and authentic 3D digital player models for future versions of the FIFA videogame.
Over the course of the partnership, Tottenham Hotspur and EA will develop a range of initiatives to entertain and engage fans both at White Hart Lane, the club's home pitch, and more widely across their media channels. This includes exclusive videos featuring Tottenham Hotspur players, the ability for fans to predict match outcomes using the EA SPORTS game engine, and exclusive tournament footage taken from the club's Training Center to determine the best FIFA 13 player in the squad.
In addition, EA SPORTS will create a special Tottenham Hotspur game packaging sleeve for FIFA 13, which fans will be able to download from the club website (www.tottenhamhotspur.com) prior to the games launch.
At selected home matches over the course of the season, the EA SPORTS Dugout, a mobile gaming trailer, will be on-site so fans can play EA SPORTS games.
Tottenham Hotspur joins seven other English Premier League teams that have become club partners with EA SPORTS. The other club partners are:
Arsenal
Aston Villa
Chelsea
Everton
Fulham
Newcastle, and
Manchester City.