Our guest writer brings you their review of FIFA 14 and Madden 25, see what you think.  Electronic Arts (EA) SPORTS has always been respected in the field of sports video games because their developers always made it a point to deliver accurate game simulations that are coupled with superb artificial intelligence (AI). Their legacy was further defined with the release of FIFA 14. The mentioned video game is just breathtaking because of its realistic movements and unique bio-mechanics. In addition, EA's Madden NFL 25 is award-winning itself and has gained the nod of acclaimed video game reviewers. Read on and find out why many gamers are raving about the above mentioned games.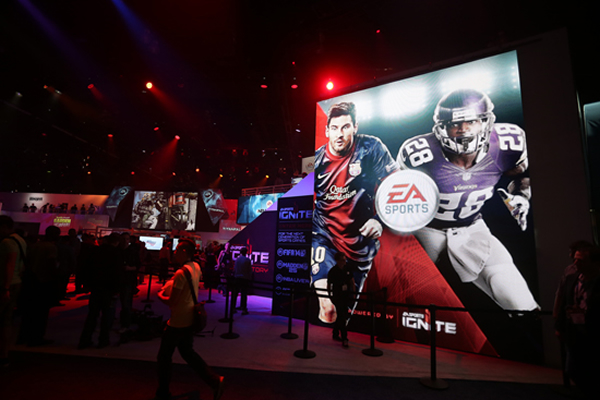 FIFA 14
In simple terms, FIFA 14 is a cut above the rest! After winning the "Best Sports Game" at Gamescom (the world's most extravagant event for games and entertainment), it can be said that the latest instalment of the FIFA video game is just world-class and cutting edge!
It comes with state of the art features such as precision movement, real ball physics, and pure shot, among others. With 33 accredited leagues, over 17,000 players, and close to 600 teams, FIFA 14 takes sports video gaming into a whole new level. Simply put, gamers will certainly enjoy a virtual World Cup experience that is unlike any other.
Aside from the said features, FIFA 14 also boasts of improved commentary, more sophisticated career modes, and a high-tech LAN multi-player system.
With regards to the LAN multi-player system, it was available in previous editions, but was taken out in FIFA 2011. Since then, gamers from all over the world have been clamoring about its resurgence. Now that it's back, they do not have to indulge themselves with less-challenging AI-assisted games.
Madden 25
Madden 25 is another EA pride. Compared to other sports video games out on the market, this one delivers a more realistic gaming experience!
The EA game developers made a grand job in incorporating real-time physics and elaborate effects. They made sure that one play is totally different from another. They also included drastically improved gameplay and enhanced social functionality.
In fact, the commentaries are so good, gamers may rely on them for their NFL free picks and pool picks rather than perform online research.
Also with Madden 25's Owner Mode, gamers get the chance to play like a legit NFL star and at the same time act as a team owner.
Summing Up
The release of FIFA 14 and Madden 25, has further established EA's legacy of being one of the best in the business. This is most true when it comes to the former as its developers made sure that the mentioned game will be a cut above the rest. Such task is very challenging, but the EA guys sure made it look easy!