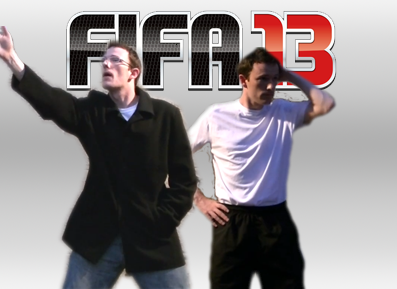 With FIFA 13 approaching, it's time to start plotting where O'Beirne's career will begin and where it will take him. However, I would like you to help shape the future of the series. Should he begin life as a Player or as a Manager? Unfortunately Player-Manager will not be an option next year.
httpvh://www.youtube.com/watch?v=XkMbm46Olx0
Also, what commentary style do you prefer? The voting is between the style used in Rise of the Champions or the style that was used for this year's brief Career Mode, Inside O'Beirne's Mind. A sample of each is available below so that you have all the information available to help you in your decision.
Rise of the Champions:
httpvh://www.youtube.com/watch?v=kpOSBNrzVxQ
Inside O'Beirne's Mind:
httpvh://www.youtube.com/watch?v=RrJ-M2UOeos
Please Follow Me:
Twitter: https://twitter.com/Sabre0001
YouTube: http://www.youtube.com/user/sabre0001
Twitch.tv: http://www.twitch.tv/sabre0001
Sweetpatch TV: http://www.sweetpatch.tv/tag/sabre0001