Also on display during our partners at FIFA Soccer Blog's second day at the EAC studio was the PC version of FIFA 13, running on a pretty beefy rig and a three monitor display. Yes, that does say three!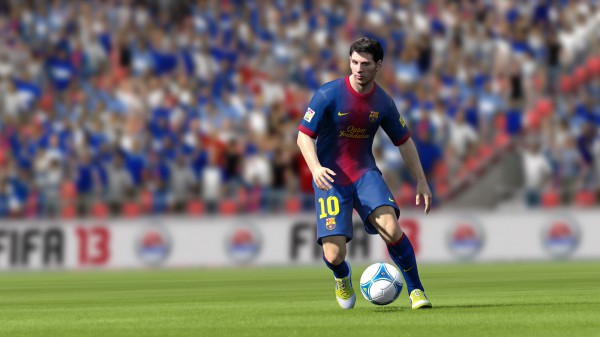 The FIFA 13 version on the PC brings:
Dual and triple display setups have been optimised.
Window Mode is back to help low performance systems and capturing.
FIFA 13 PC is feature identical to the PS3 and Xbox 360 versions.
Mouse and keyboard support is now available.
Click to man mark and mouse drag player runs have been added for offline modes.
Check out FIFA Soccer Blog's FIFA 13 – PC Mini Preview to learn all about FIFA 13 on the PC in much more detail.