Our partners over at ModdingWay.com  have released version 1.0.0 ( 0.9.7 to 1.0.0 ) of their FIFA 13 ModdingWay Mod for your PC. See what it includes here and upgrade your copy of FIFA 13 for the PC today!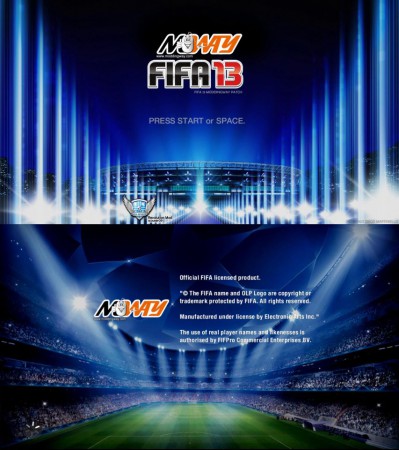 FIFA 13 ModdingWay Mod Version 1.0.0 added:
Added HD Title Screens and Background
New Teams licensed : Moreirense and Polonia Warszawa
Updated sponsors : Rio Ave Away Kit
GK Kits for all Npower Championship and League 1 teams
New Boots
New Faces
New Gloves
Updated Referee with faces
New adboards : Tim Cup and Italian Supercup
New Intro Music for different competitions
New Presentation for different competitions
New Wipes ( transitions )
New version of MW Selector with different options
Download the latest version of the FIFA 13 ModdingWay Mod, available in 2 versions:
Check out all the latest FIFA 13 Games Mods, Patches and Updates in our FIFA 13 Downloads page in partnership with ModdingWay.com.