If you missed this last weekend during insomnia47, the German Kai Wolin (24) won a thrilling final of the World Cyber Games gold medal in the FIFA 12 finale. He beat Poland's Bartosz 2-1 and  defended his world championship title.
George R. Rötzer, Director Corporate Marketing at Samsung Electronics, the sponsor of the event in the Chinese city of Kunshan:
"We congratulate Kai Wollin to this great result, he has accomplished a great performance and won for the second consecutive world title in FIFA 12."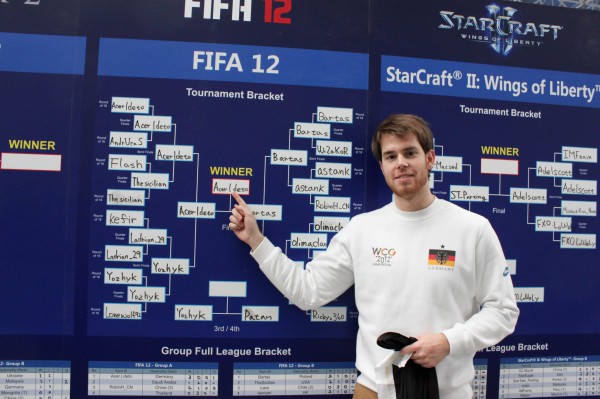 Massive congratulations to Kai for retaining his world title, not an easy thing to do at all.
You can check out all the details from the FIFA 12 tournament as follows:
Our very own Team Sweetpatch TV player Giuseppe Guastella did very very well losing out in the Quarter Finals to eventual winner Wollin.