Our partners over at ModdingWay.com  have released version 1.5.0 of their excellent FIFA 13 ModdingWay Mod for your PC. See what it includes here and treat yourself and upgrade your copy of FIFA 13 for the PC today!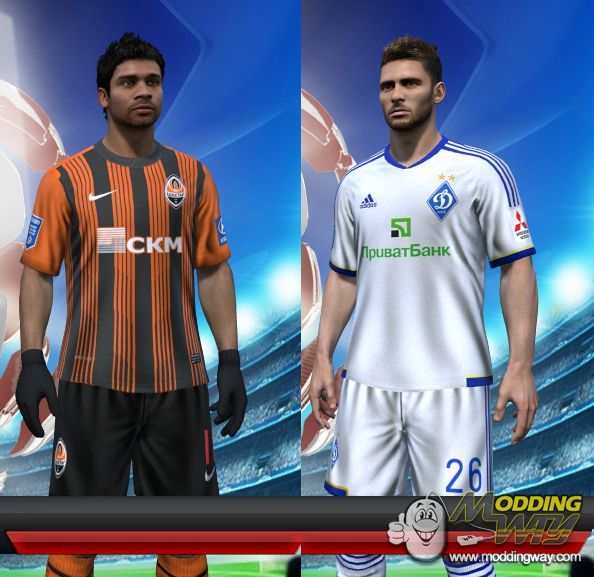 FIFA 13 ModdingWay Mod Version 1.5.0 added:
New Teams: Fenerbahce, Shakhtar Donetsk, Dynamo Kyiv and Al-Ahly
Database 3.0 with new teams and latest transfers
Updated Kits: Sao Paulo and Corinthians (WC Champions Badge)
Added GK Kits: Sao Paulo and Corinthians
Language Files for Spanish, English, French, German, Dutch, Russian, Polish, Portuguese
New Faces
New Boots

Puma Powercat 1.12 Graphic
Warrior Skreamer
Nike T90 Laser IV – Volt/Black/Citron
Nike T90 Laser IV – Volt/Black/Citron

Added Rafa Benítez
Added new substitutes
Added new supporters banners: National Teams and other teams
Added new adboards: SPL and Eredivisie
To install this update you need to install previous versions as follows:
Check out all the latest FIFA 13 Games Mods, Patches and Updates in our FIFA 13 Downloads page in partnership with ModdingWay.com.