Our partners over at ModdingWay.com  have released version 1.6.7 of their excellent FIFA 13 ModdingWay Patch. It includes Database 2.0 Update with Winter Transfers, New version of MW Selector, New Faces, Bench players, New Shoes, New Gloves and New Popups.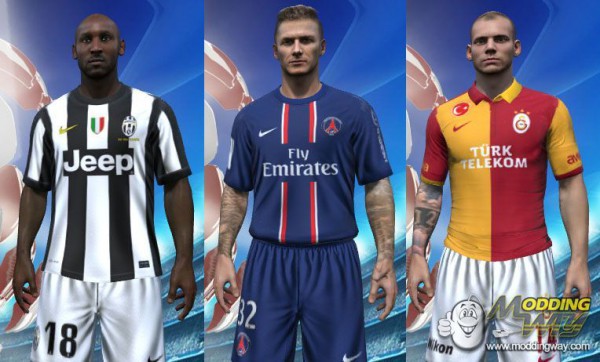 FIFA 13 ModdingWay Mod Version 1.6.7 included:
Database 2.0 Update – Winter Transfers – 02/02/2013
New version of MW Selector

Added feature to assign gloves
Added feature to assign styles
Added new scoreboards / popups slots
New Interface

New Faces
Bench players
New Shoes

adidas adiPure White/Red/Black

New Gloves

Sells Silhouette Exosphere
Nike GK Confidence – White/Pink/Black
Uhlsport Cerberus Aquasoft Absolutroll
Puma Evospeed 1 – White/Red/Blue
Lotto Gripster GK100 III – White/Red
Uhlsport Ergonomic Bionik – White/Black/Purple

New Popups
To install this update you need to install as follows:
Enjoy your FIFA 13 ModdingWay Mod Version 1.6.7 patch and also check out all the latest FIFA 13 Games Mods, Patches and Updates in our FIFA 13 Downloads page in partnership with ModdingWay.com.