As we enter the final week before 256 FIFA players from around the world compete at the $1 million Challenge Series finals in Las Vegas this Saturday, our partners at Virgin Gaming have provided Player Profile Cards for FIFA Challenge Finalists! While they didn't get every finalist, they did get quite a few.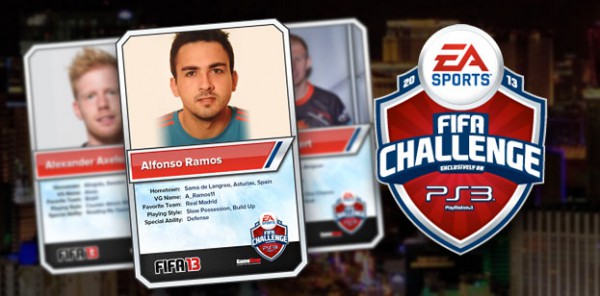 Get your downloadable Player Profile Cards for FIFA Challenge Finalists here.
Everything You Need in Preparation for Vegas
Whether you are playing at Vegas or just getting ready to watch next weekend, we have everything you need to get the most out of it, including:
Vegas rules for all games, Tournament start times, FAQs, in fact everything you need to know about Vegas | click here

Check out the official Challenge Series page for FAQs, rules, and even booking information for The Palazzo Las Vegas! Special rates when booking, including free LAVO nightclub admission! | click here
Tune in from home and watch it all go down. Details here of how you can watch it live from your home. | click here
We will keep you updated all week as news unfolds in the build up to the year's biggest FIFA tournament.
Good luck to all those attending and we hope you have an amazing time out in Vegas.
Question Time
So who is your favourite to win it this year?  Vote in our question on our Facebook Fan Page to see who is the pre-tournament favourite.