All around the world people have shed tears as FIFA 13 issues have spoilt their enjoyment of their beautiful game. EA SPORTS have announced news of an important update happening this week to improve your FIFA 13 experience and address some of the challenges some fans have been facing with the game.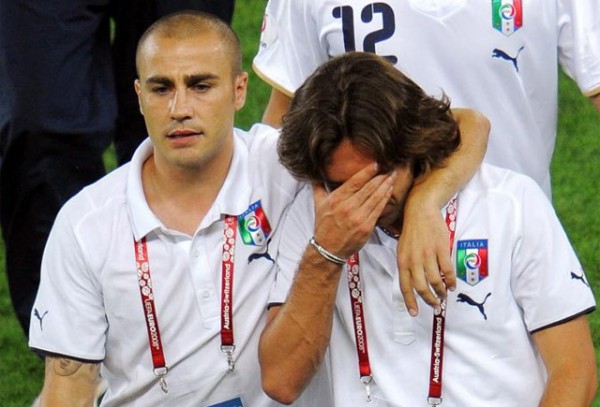 This week, the EA SPORTS FIFA team are scheduled to deliver the following three things:
Maintenance scheduled on October 10.
Regularly scheduled maintenance on October 11 (Oct 12 UK morning).
A title update for FIFA 13 that will begin to roll out on Oct 10th for PC, and later this weekend for Xbox 360 and PlayStation 3.
The following list includes issues that will be addressed in the title update and upcoming maintenance windows.
Maintenance – October 10th
During this maintenance window they have successfully addressed:
Stuck and missing items in the FIFA Ultimate Team watch list and trade pile.
Duplicate match results in Seasons and Online Friendlies.
Users being relegated from Division 1 in Seasons with matches remaining.
FIFA 13 Title Update
This will be the first official update of FIFA 13, and will address the game issues that have had the biggest impact on gamers:
Online Seasons

Connection stability in Online Seasons when finding an opponent in the Arena, and at kick-off.

Career Mode

Freeze while starting a new career with free agents.
Hangs when using Game Face.
Stability when players retire or are being bought back from loan.
Changes made in National Squad not properly reflected in Manager Mode screen.

FIFA Ultimate Team

Users will no longer be able to lower difficulty settings in a FUT Seasons match.
Freeze in FUT Online Tournament HUB on PS3.
Napoli of Serie A will now have fully authentic kits and crests in FIFA and FIFA Ultimate Team.

Pro Clubs

Legacy defending and passing assistance options removed in Pro Clubs.
Freeze in Pro Clubs Results screen.
Matchmaking settings in Pro Clubs (with "ANY" and "Match Keeper") will provide the desired results.

PC Only

Freeze while retrieving Hospitality Settings.
Maintenance – October 11th (Oct 12 UK morning, expect online service downtime)
They have also scheduled an additional server outage and update to address:
Work on the Auction House in FIFA Ultimate Team.
Changes to error messaging in FIFA Ultimate Team Web and the EA SPORTS Football Club app.
Leaderboards not displaying the correct gamertag.
Check out the full announcement over at the EA Forums.
They have plans for further updates to FIFA 13 this month, so stay tuned and we'll keep you updated on the dates for these improvements, as and when available.