So at the EA Press Conference at gamescom yesterday key announcements were made regarding Ultimate Team, Seasons, Virtual Bundesliga, Match Day, Demo and Clubs. Check out the video of the conference and all the new key FIFA 13 facts here.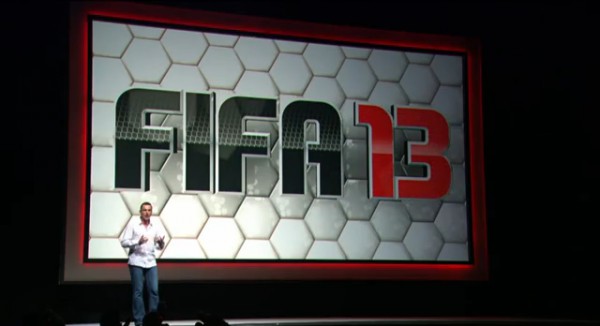 httpvh://youtu.be/oS2V1G3qomE
To only watch the FIFA 13 conference advance to 1:02:35 in the video above.
Key facts from the conference:
Rutter: "No two matches will ever be the same."
Fans have played almost 1 billion matches this year in FIFA Seasons mode.
Seasons will be expanding with a new 2v2 online co-op mode and persistent squad saves. Division titles will be available for all divisions. And there's a new trophy cabinet! Add trophies to your collection as you progress through the game.
EA SPORTS Football Club is also introducing Match Day. Hear real-world developments through FIFA's in-game commentary.
Match Day will also affect gameplay. In-game stats will reflect on-pitch performance. Fixtures will change based on what's happening in the real world.
Check out all the key facts regarding the following new FIFA 13 announcements below in our coverage direct from gamescom:
Ultimate Team
Seasons
Virtual Bundesliga
Match Day
Demo and
Clubs
So what are you looking forward to the most?