Our man Michael "Dirty Mike" LaBelle was out in NYC on Monday for the official EA and MLS FIFA 14 Launch Party. It's been a busy month for Mike "michs09" LaBelle. Just last week, saw his celebration finalized in FIFA 14 and this week Mike is back at it again, winning the KICKTV and MLS FIFA 14 Challenge!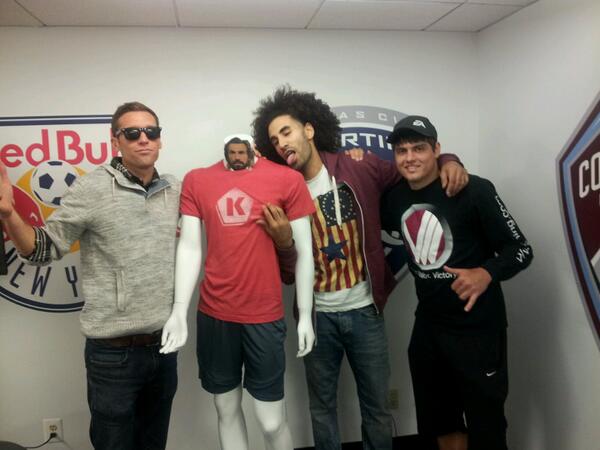 By submitting an in-game video of him scoring with the New York Red Bull's star, Tim Cahill, Mike was entered to win a trip to the FIFA 14 Launch party on Monday, Sept 23rd in NYC! For winning first place, Mike also had the opportunity to play against Tim Cahill himself in FIFA 14 at the launch party!
httpvh://www.youtube.com/watch?v=4Sa9XpRaUgA
Congratulations to Mike on winning yet another YouTube competition! His growth over the last year is the result of the hard work he has been investing into his content and we look forward to seeing him compete in just over one week at the WCG Nationals in North Carolina!
Be sure to follow him on Twitter and Subscribe to his YouTube channel to stay in the loop with all things vVv FIFA! #yearofmichs
Follow Mike
Thanks to vVv Gaming for the content to this article. (c) vVv Gaming 2013