Wish you could see how your fellow FIWC competitors handle the pressure of high-stakes live matches while at one of England's top clubs? We won't let you miss a minute! Watch the event from comfort of your own home, no matter where you are in the world! The FIWC will be streaming the entire UK Territory Showdown. The Live Stream will begin at 5pm (GMT)/6pm (CET) and end at 7pm (GMT) 8pm (CET) on 12 March.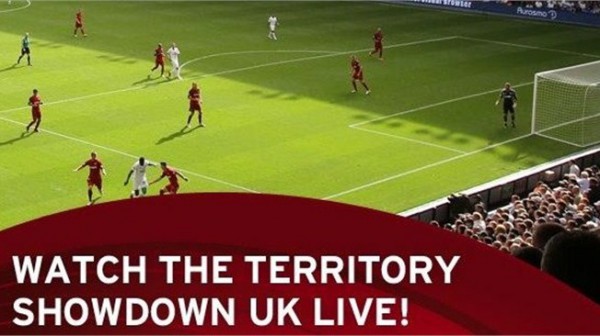 Territory Showdowns
Territory Showdowns are an exciting new qualification method for the FIFA Interactive World Cup. At a Territory Showdown, the previous year's national champion is joined by the best three online players from his country for a high-stakes live competition. The winner of a Territory Showdown will receive a seat at the FIWC13 Grand Final.
Watch Live
You can watch the live stream on the FIFA YouTube channel or live here down below! Watch some of the UK's top gamers put everything on the line as they try and claim their place among the group of elite gamers that will gather in Madrid later his year to compete for the Interactive World title. The FIWC13 champion will walk away with USD 20,000 in prize money and a trip for two to the next FIFA Ballon d'Or Gala.
The Players
The Top 3 English players (including Adam Winster) will compete for a place in the UK Territory Showdown Final against defending UK Champion Ty Walton. The winner of the Showdown Final gets a confirmed seat in Madrid for the FIWC13 Grand Final. Adding to the excitement and nerves of the players at the Territory Showdown will be the fact that Spurs defender Kyle Walker will be attending the Showdown to watch the competition. The winner of the UK Territory Showdown will also get to play an exhibition match against Walker and maybe even pick up a few tips on defending!
Live Stream