After a long hard day of competitive FIFA 12 at insomnia46, Dave Bytheway came away with the winners cheque for £576 after beating the impressive Aman Seddiqi in the Grand Final.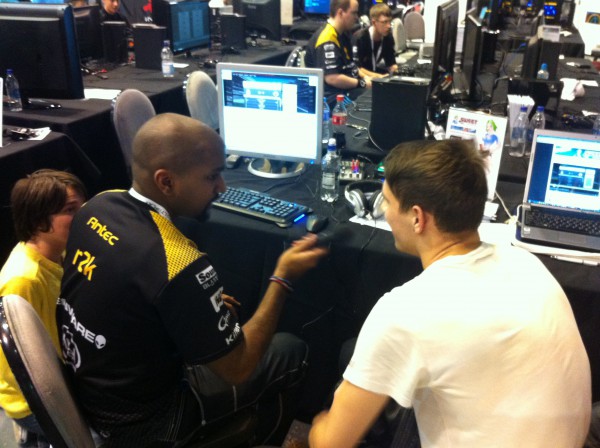 37 players kicked off at the start of the tournament and 8 hours later there was only 2 as Aman Seddiqi, who disposed of favourite Olly Shaw easily in the semis, came up against another favourite in local lad Dave Bytheway.
You can check out the full tournament bracket here and watch the final coverage below with Dave and Aman's interviews at the end.