As we reported yesterday, the Spanish Territory Showdown for the FIFA Interactive World Cup 2013 took place at the home of Valencia Football Club on 4 April, and there was an upset on the road to the Grand Final after one player rage quit before half-time.  Watch all the coverage here hosted by our very own Sabre0001.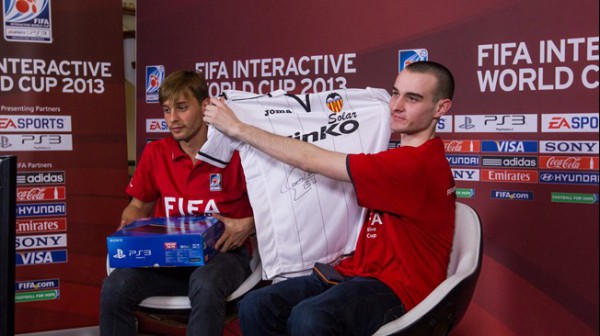 Replay: Wild FIWC Qualifying Day in Spain
Watch the replay of all the games from the event here with our very own Sabre0001 hosting the event.
Check out Maximo's path to victory.
Dortmund is up next
With online qualification wrapped up and only one Territory Showdown remaining next month's FIWC13 Grand Final is rapidly approaching. Join FIFA.com on 17 April for the German Territory Showdown taking place at the home of Bundesliga giants and UEFA Champions League 2013 quarter-finalists Borussia Dortmund.
Territory Showdowns
Territory Showdowns are an exciting new qualification method for the FIFA Interactive World Cup. At a Territory Showdown, the previous year's national champion is joined by the best three online players from his country for a high-stakes live competition. The winner of a Territory Showdown will receive a seat at the FIWC13 Grand Final.