In this tutorial our partners at VirginGaming.com wanted to highlight some things that may not be well known by the majority of FIFA gamers, including  Custom Formations and Tactics, Through Balls and Throw Ins.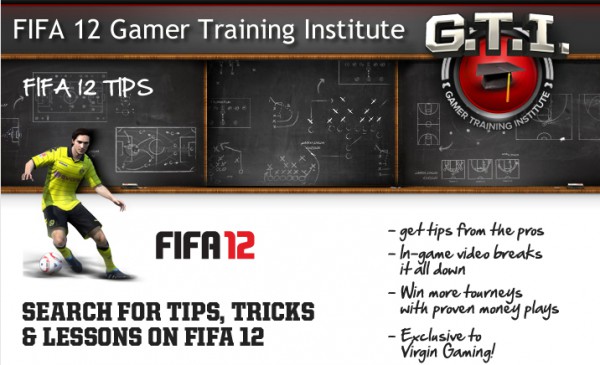 In this video VirginGaming.com break down how to use custom formations and custom tactics in online games. They also expose the assisted through ball and its inaccuracies. At the end of the video they also show you a couple of throw in secrets that you may not have known, and how to use them to outsmart your opponents.
Be sure to check out VirginGaming.com's video and if you haven't already, log in to VirginGaming.com and head over to the Gamer Training Institute for more tutorials. They value your feedback, so please leave them your thoughts and opinions!
httpvh://www.youtube.com/watch?v=kOZH-LdMGAE
Check out our partners at VirginGaming.com's fresh new website and check out their daily tournaments where you can Play FIFA and Win Ca$h.