Our partners at SCUF Gaming are delighted to release the SCUF Striker in time for the launch of FIFA 14 and we have one for you to WIN! The SCUF Striker is a totally redesigned SCUF controller with features perfect for Football/Soccer gaming enthusiasts. They want every gamer to have the ability to customize their controller to suit their gameplay and style.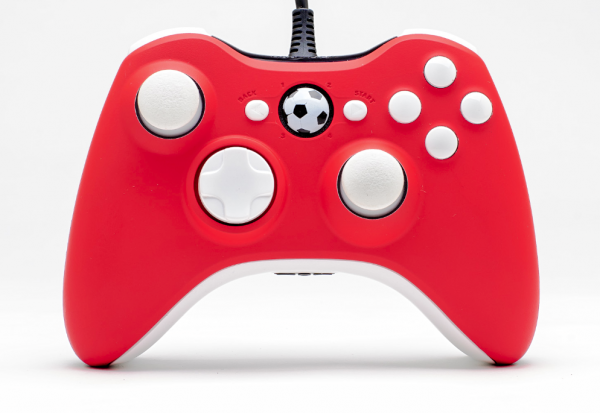 The SCUF Striker does exactly this:-
Totally re-engineered new back shape for the Xbox controller which locks your hands in place (with military grade grip options) designed for SCUF paddles and hair trigger adjustments
Wireless controller with NEW SCUF lithium battery to provide lighter and longer gameplay. Wired controller option also available for competitive
Choose from 2 or 4 paddles options where the 2 outside paddles can be fully re-mappable and mimic any of the A,B,X,Y, LB, RB, Back or Left Thumbstick down functions. This enable you to control your players with more of your hand and react faster with more advanced moves.
Choose from taller domed sticks or concave sticks for left or right thumbsticks to provide more accuracy and skill
Designs to suit your Team preference – more designs coming soon!
With the above features and design, Scuf Gaming expect the SCUF Striker to appeal to a broad range of gamers, from FIFA to Pro Evolution to general gamers where this controller works perfectly for ANY Xbox360 or PC game.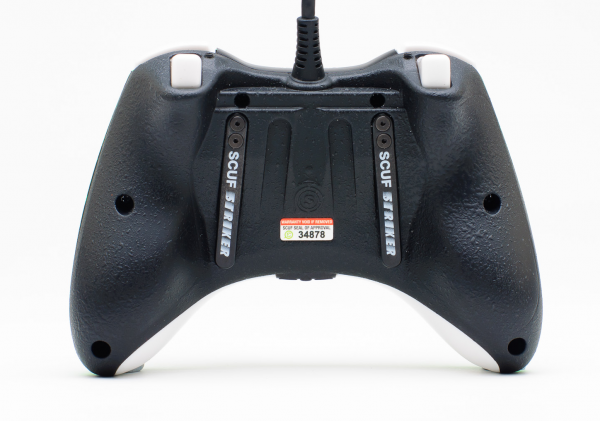 In this video SCUF discuss the benefits and possible functions of the back paddles on a SCUF controller!
httpvh://www.youtube.com/watch?v=djRJiEQCIuw
Giveaway Competition
To WIN yourself your very own SCUF Striker all you need to do is Tweet out "I would like to win a @ScufGaming Striker as I love #FIFA14 because [enter your text here]" using this Twitter button
Competition Deadline | The competition closes at 23:59 UK time on Sunday 20th October. Good luck with your entry.