Have you signed up yet for the 4 more qualification spots available at the Samsung Store Qualifiers for the FIFA 12 World Cyber Games Grand Final this weekend at the Samsung Store, Westfield, Stratford City, London, UK?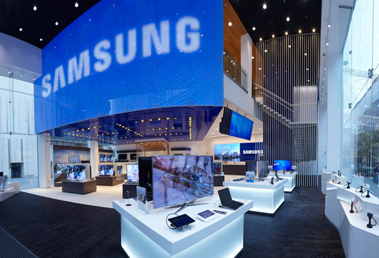 The qualifiers will run twice a day and your favourite FIFA Admin team from Sweetpatch TV will be there running the qualifiers for you.
Samsung Store Qualifiers
[table "" not found /]
Tournament Sign Ups
Anyone that would like to attend the tournaments on Saturday 21st September and/or Sunday 22nd September must sign up in advance. There are 4 qualifier positions available over the weekend where players qualify for the WCG UK FIFA 12 Grand Finals on Sunday 30th September, which takes place at Eurogamer Expo at Earls Court.
To register in advance you will need to provide your name, email address and mobile phone number to the Samsung Store, Westfield, Stratford City, London, UK in advance.
You will then need to be arrive at the store 30 mins early ready to play. Anyone else will be put on the reserve list, and if they show up on the day they might be able to take a spot if a player drops out, when the player that is missing is called, the admins will ask for someone on the reserve list, and finally anyone that is just in the store watching.
World Final
The winner at Eurogamer wins a trip to Kunshan, China to represent the UK and try to win huge cash prizes!
To be available for the global final the player needs to be able to bring a Valid UK passport to Eurogamer, to prove they can travel to China. The dates of the final are Thu 29th Nov – Sun 2nd December.
We look forward to seeing you there this weekend if you are playing.