After two days of national championships and 3 days of the Electronic Sports World Cup organised at the Paris Games Week, electronic sports, under the ESWC (Electronic Sports World Cup) banner, put on a breathtaking show for the over 100,000 spectators seated in front of the stage, a world record for a video game competition.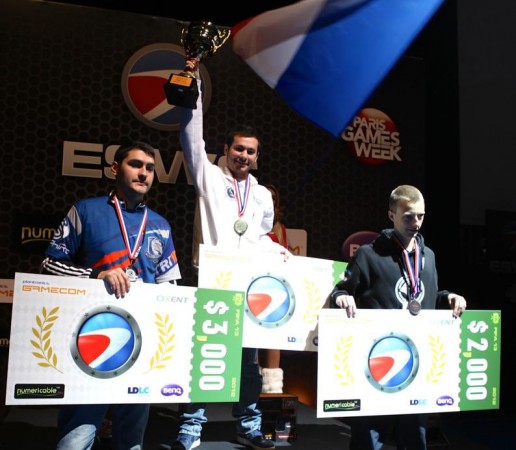 For 5 days, the ESWC used the best video game match-ups to dazzle an audience equivalent to 5 times the capacity of the Madison Square Garden! It was a fitting reward for the video game champions, whose obvious talent was rewarded by this record attendance. The best matches, broadcast live on the Internet, drew a further 2.7 million spectators, confirming the growing interest in watching streamed video games competitions.
Matthieu Dallon, creator of the ESWC and Managing Director of Oxent, declared.
"The challenge of getting the public excited and offering the best electronic sports in the eyes of people was met with flying colours! We're extremely proud at bringing together these champions from 5 continents and proving that gaming can also be a discipline of the highest order"
Antoine Frankart, Chairman of Oxent, added.
"We are proud to have worked effectively with games publishers and the Paris Games Week organization. Without them we wouldn't have managed to make this 9th edition of the World Cup a success. The synergy that developed can only auger great years of development for Electronic Sports"
ESWC Podiums | FIFA 13
Ovidiu 'Ovvy' Patrascu (Romania)