The first of our monthly FIFA Masters Series (FMS) Online Tournaments will kick off on Wednesday 5th June. Get signed up today to ensure you get a spot and earn your FMS Points!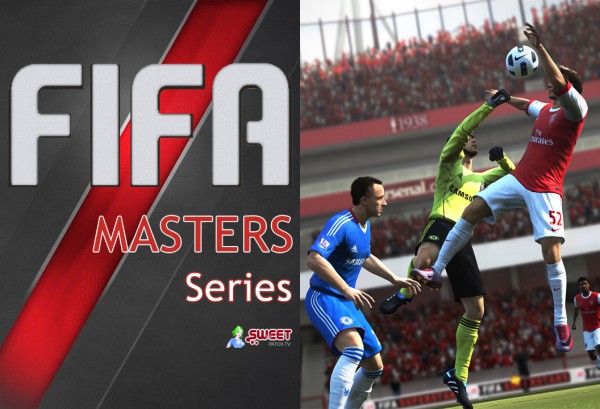 FIFA Masters Series (FMS) has both an offline and online element to it encouraging FIFA players to attend LAN events around the UK and also to compete online for FMS Points.  FMS points given for online events arer doubled at LAN events to encourage attendance.
The Online Tournaments will run each month in the build up to the Grand Final at the end of August at insomnia49.  At the end of the insomnia49 FIFA 13 tournament, points earned from insomnia48, EGL9, insomnia49 and the Online Tournaments will provide us our Top 8 players in the FMS League.  These 8 will play off at insomnia49 in the FMS Grand Final for the title of FMS Champion 2013!
FMS Online Tournaments
We will be running 1 tournament per month online for the months of June through August and this is the first of these new tournaments.  These tournaments will take place on one evening and be bracketed single elim.
Requirements
To take part in our 1st FMS Online Tournament you need to:
Be a registered user at mySweetpatch.TV
Be a registered user in our Forums (learn how to join our forums) and regularly visit and communicate in the FMS Sub-Forum
Register your attendance on our mySweetpatch.TV Event
FMS Live Coverage
If you missed it, you can catch up with all the live coverage from the FMS tournaments at insomnia48 and EGL9 below:
FMS League Table
Every FIFA Masters Series qualifying tournament will provide points towards the FIFA Masters Series League based on the players finishing position (based on the Formula 1 Grand Prix points system with points doubled for offline events).
Check out the latest FIFA Masters Series League Table.