So i47 has quickly approached and since passed and wow, what an event it was. The event was 4 days in length starting officially on the Friday 30th November and ending Monday 3rd December.  As always we had our very own Dave Witts running the event for all 4 days, along side him we had the familiar face of Aubs Morrison and a special guest admin young Jamie Witts.

The first day saw the free-play side of the event, where anyone could turn up and play FIFA 13 whatever type of ticket they have.  Usually on the free to play day it is just a case of if there is an XBOX free jump on it, however Dave decided to add a bit of structure and a bit of competition for all people. Thus he implemented the 1v1 and 2v2 fun cup. The 1v1 Fun cup was a straight bracket of 16, and saw Joshua Wragg take the victory as i47 1v1 Fun Cup Champion! Shortly afterwards the 2v2 begun, 8 pairs entered the competition and the eventual winners being none other than our very own Dave Witts and Jamie Witts!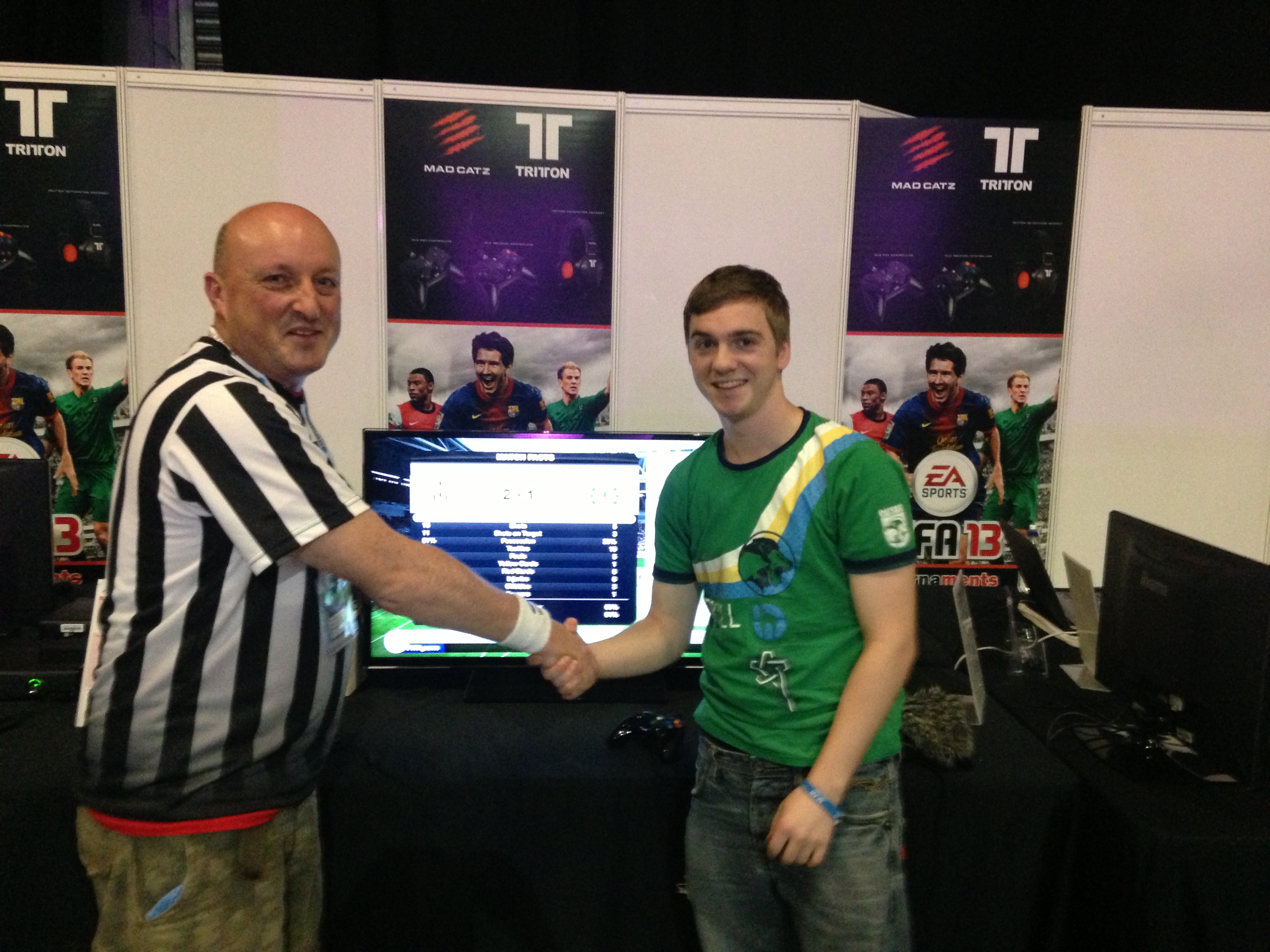 Saturday had arrived and the excitement was showing, a lot of well known players turning up as well as names from all over the world. At registration end we had a total of 42 players signed up for the 1v1 Pro Cup which meant that the total prize fund for the event was a staggering £1000. Amazingly we had players turn up from Germany, Netherlands and Portugal as well as from all over the UK.
The groups were drawn and the tournament structure confirmed as 6 groups of 7 players with the top 2 of each going through, and the best 3rd place players (chosen by points and goal difference). There were 12 seeds for the tournament which were as follows:
Master Tenzin
Sean Allen
Michael Gherman
Micah Ford-Simpson
Ty Walton
Olly Shaw
Tom Stokes
David Coolledge
Joen Weijland
Mike Childs
Sascha Frank
Chris Bullard
The seedings were in no particular order and there was a maximum of two seeds per group, this is to ensure that all the players that are seen as 'top players' from their placings at previous events are not all in the same group.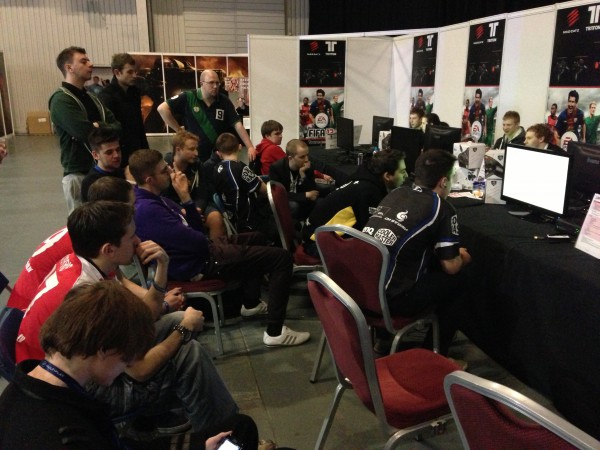 After five hours of quick action FIFA matches the groups had been completed and the players that made it through from each group were as follows:
Group A
Master Tenzin
George Colmer
Sean Allen – Best 3rd Place
Group B
Michael Gherman
Micah Ford-Simpson
Andy Carpark – Best 3rd Place
(No "Carpark" isn't his real surname, when he registered he said he had to nip to the car park, before we could get his surname… he stuck with it for the whole tournament!)
Group C
Ty Walton
Olly Shaw
Group D
Tom Stokes
David Coolledge
Scott Randall – Best 3rd Place

Group E
Koen Weijland
Mike Childs

Group F
Sascha Frank
Chris Bullard
David Wiley – Best 3rd Place
(To see the full finished groups check out: http://binarybeast.com/xfifa131212010)
This set up our top 16 players of i47, now it was time to work out who faced who in the first round of 16. There was a bit of grunting and groaning going on in terms of the way that the tournament bracket were originally planned and after double checking the points and goal difference, the brackets were sorted out correctly. The structure of the brackets were a single elimination best of 3.
A few hours later and the players who had worked hard and put in everything to get to the final and succeeded were Tom Stokes and Ty Walton. This was set up to be one of the best i47 grand finals in a while, and that is exactly what it turned out to be.
Both players picked Brazil in the first game, which turned out to be quite a close game with Ty narrowly winning 1-0 putting him ahead on games. The next match Tom decided to change from Brazil to Man City, afterwards in the interview he explained that with Ty dominating in the air he felt he needed taller defensive players like Kompany so that he could regain air control. This turned out to be a good move for Tom as he took the second game on penalties the game ending 1-1 in the 90th minute, then 2-2 in the 120th. The 3rd game saw a 2-2 draw at the 90th minute with Tom scoring in the 86th minute making it 2-1 but then Ty instantly replying with an 87th minute equaliser (see below)
httpvh://www.youtube.com/watch?v=dTk8EXdcOPc
and forcing extra time yet again. Ty manages to snatch a late winner in the 112 minute and managing to hold on till the end of the game.
Congratulations to Ty Walton the i47 champion and Tom Stokes the runner up.
Final Standings:
1st – Ty Walton
2nd – Tom Stokes
3rd – Koen Weijland
4th – Olly Shaw
5th-8th – Chris Bullard
5th-8th – Mike Childs
5th-8th – Sascha Frank
5th-8th – Michael Gherman
9th-16th – Sean Allen
9th-16th – Andy Carpark
9th-16th – George Colmer
9th-16th – David Coolledge
9th-16th – Micah Ford-Simpson
9th-16th – Scott Randall
9th-16th – Master Tenzin
9th-16th – David Wiley
To see the finished bracket check out: http://binarybeast.com/xFIFA131212014/full)
You can see all the streamed games on our You Tube channel http://www.youtube.com/sweetpatch
After an eventful Saturday, it was time for a more chilled tournament with the 2v2 £200 casual cup. A chance for players to come and pair up with there friends, have nice relaxed atmosphere yet with an opportunity to grab some cash. Another day another surprise with 23 teams signing up to event meaning a total of 46 players attending the tournament for the Sunday. There were 3 groups of 6 and a group of 5 with the top two teams going through to the knock out stages. With this being a more relaxed tournament there were no seeds and the groups were randomised.
After a good afternoon of FIFA the teams that went through from each group were as follows:
Group A
TCM-Gaming
Shifnal Strikers
Group B
The idiots v2
Quims
Group C
The idiots
Team JIF
Group D
JJ\'s
Multiple Scoregasms
(To see the full finished groups check out: http://binarybeast.com/xfifa131212020#groups)
During the 2v2 event, the stream was very popular. We had included a webcam so you could see the players as they were playing the streamed match, it was on this day that we found that Sweetpatch had made it on the front page of twitch.tv which is a massive achievement so thanks everyone who watched and participated from home!  The knockout stage was again a single elimination best out of 3 matches and after a few hours of FIFA we found our final being played by a bunch of idiots, I say a bunch of idiots purely because the final was The Idiots versus The Idiots V2. After a dramatic final the overall winners of the event were The Idiots V2 by 2 games to 1.
Congratulations to The Idiots v2 the i47 2v2 champions and also to runner ups: The Idiots.
The final standings are:
1st – The Idiots V2
2nd – The Idiots
3rd-4th – JJ\'s
3rd-4th – TCM-Gaming
5th-8th – Multiple Scoregasms
5th-8th – Shifnal Strikers
5th-8th – Team JIF
5th-8th – Quims
To see the finished bracket check out: http://binarybeast.com/xFIFA131212020/full)
You can also view all the streamed 2v2 matches on our You Tube channel http://www.youtube.com/sweetpatch
Monday was the last day of i47 and also a day for Dave, Aubs and Jamie to have a nice easy day. This meant that there were no more tournaments on this day but the xbox's were available for anyone to walk up to and play a game of FIFA if they wanted.
So there we have it, i47 summed up in a nutshell.
Thanks to Dave, Aubs and Jamie for running the event and making it run as smooth as it did, to all the players that attended, the event wouldn't have been as much of a success without you all!
Also a big thanks to Madcatz for their sponsorship of the tournament again without you the tournament wouldn't be the same!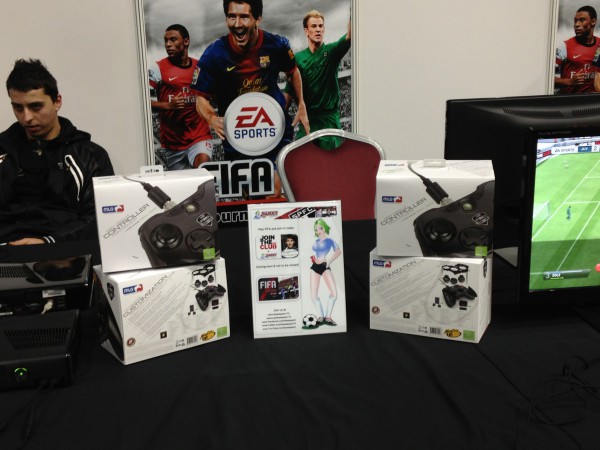 Make sure to keep an eye on SweetpatchTV for all your FIFA event coverage needs!